Title:
Aurora Rising
Author: Amie Kaufman, Jay Kristoff
Source: From the publisher
Our heroes are back… kind of. From the bestselling co-authors of the Illuminae Files comes the second book in the epic series about a squad of misfits, losers, and discipline cases who just might be the galaxy's best hope for survival.
First, the bad news: an ancient evil—you know, your standard consume-all-life-in-the-galaxy deal—is about to be unleashed. The good news? Squad 312 is standing by to save the day. They've just got to take care of a few small distractions first.
Like the clan of gremps who'd like to rearrange their favorite faces.
And the cadre of illegit GIA agents with creepy flowers where their eyes used to be, who'll stop at nothing to get their hands on Auri.
Then there's Kal's long-lost sister, who's not exactly happy to see her baby brother, and has a Syldrathi army at her back. With half the known galaxy on their tails, Squad 312 has never felt so wanted.
When they learn the Hadfield has been found, it's time to come out of hiding. Two centuries ago, the colony ship vanished, leaving Auri as its sole survivor. Now, its black box might be what saves them. But time is short, and if Auri can't learn to master her powers as a Trigger, the squad and all their admirers are going to be deader than the Great Ultrasaur of Abraaxis IV.
Shocking revelations, bank heists, mysterious gifts, inappropriately tight bodysuits, and an epic firefight will determine the fate of the Aurora Legion's most unforgettable heroes—and maybe the rest of the galaxy as well.
I have one thing to say about this book that sums up my feelings about it:
"I am not feeling nothing."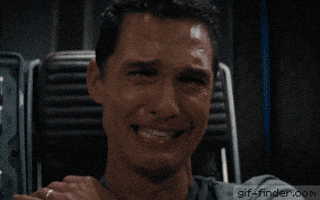 And if you have read the book then you already know exactly what I mean. If not, let me just say that I absolutely loved this book so much. It ended and I just felt like I wanted to flip right back to the first page and read it again. It also left me wanting book three so badly that I know the wait is going to feel excruciatingly long. This was a superb read and a new 5/5 favourite read for me. If you haven't started book one in this series, go read it. And if you haven't ordered Aurora Burning yet, do it, you won't regret it.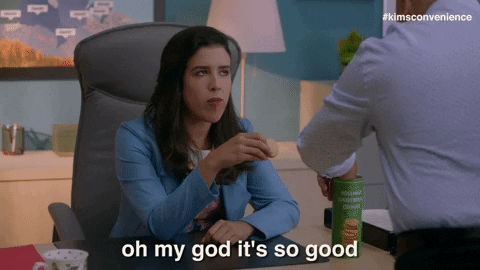 Basically me during every part of this book.
Pacing: There wasn't much I didn't enjoy about book one, I did however think the pacing was slightly off and that made the book harder to get through. I am happy to say that the pacing was absolutely perfect here. There was a lot of action but it wasn't all shoved near the end of the book, nor was it followed up by pages of nothing until another action-packed scene. This book had the perfect balance, there was enough action to keep you engaged but also time to be with the characters and to really get to know them better, as well as helping to build up their friendships. I honestly can't find one fault with the pacing here, I loved it.
Action-packed:
I can't say it enough but I loved, loved, loved,
loved
this book! There was so much going on in this book and I didn't want to put it down. It jumps straight into the action and the book doesn't really let up until you reach the end. I couldn't get enough of this story and I loved all the twists, turns and surprises and the wait for book three is already killing me.
Backstory:
I loved Squad 312 in book one but I felt that we definitely only scratched the surface of some of these characters, especially Zila. She was the character I most wanted to find out more about when I was reading book one, especially because she could be so quiet at times and we didn't know very much about her before she joined the Aurora Legion. I got what I wanted, more backstory for her and other characters. I loved getting to know characters more, I wasn't expecting for this to be a book that would have me sobbing though - it did!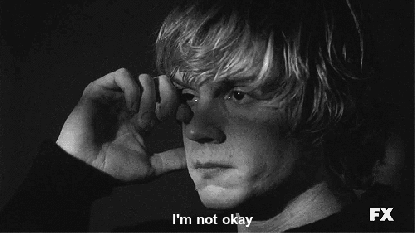 Characters:
I still absolutely love the cast of characters here, even more so now that we are exploring more of their backgrounds and lives before they joined the squad. I still absolutely adore their interactions, they make me laugh and I love the back and forth between them all.
The Ending: P.E.R.F.E.C.T.I.O.N! I loved the entire book and I especially loved the ending and how it has just left me wanting to build a time machine so I can go forward in time and read book three already.
Romance:
I still do not like the romance between Kal and Auri. I loved basically everything else about this book. I even love these two characters as individuals, but I fucking hate them as a pair and any scene with just the two of them made me cringe. I'm honestly just done with 'mates' being used as an excuse for authors to not actually build a real or realistic relationship between two characters. This feels as rushed, forced and underdeveloped as mate romances usually do. I honestly think this book would have worked way better if they built up an actual relationship and there wasn't a 'mate' part to it.
*I received a copy of this book for free from the publisher.