Top Ten Tuesday is a weekly meme hosted at
The Broke & The Bookish
. Each week they host a different top ten topic.
My Pick:
Books I just HAD to buy... but still haven't read.
The Reason:
Every time I buy a book and I'm with my boyfriend at the time, he always complains. He usually tells me how I have hundreds that I have bought but haven't read yet. I always tell him that he is exaggerating, but then I organised my books and realised the seriousness of my problem. So, I am hoping this post will shame me into getting rid of some - maybe, the ones I got from the place near my old library that did 3 paperbacks for £1; it's an amazing deal but I will probably never read half of them.
The Books I Own BUT Haven't Read: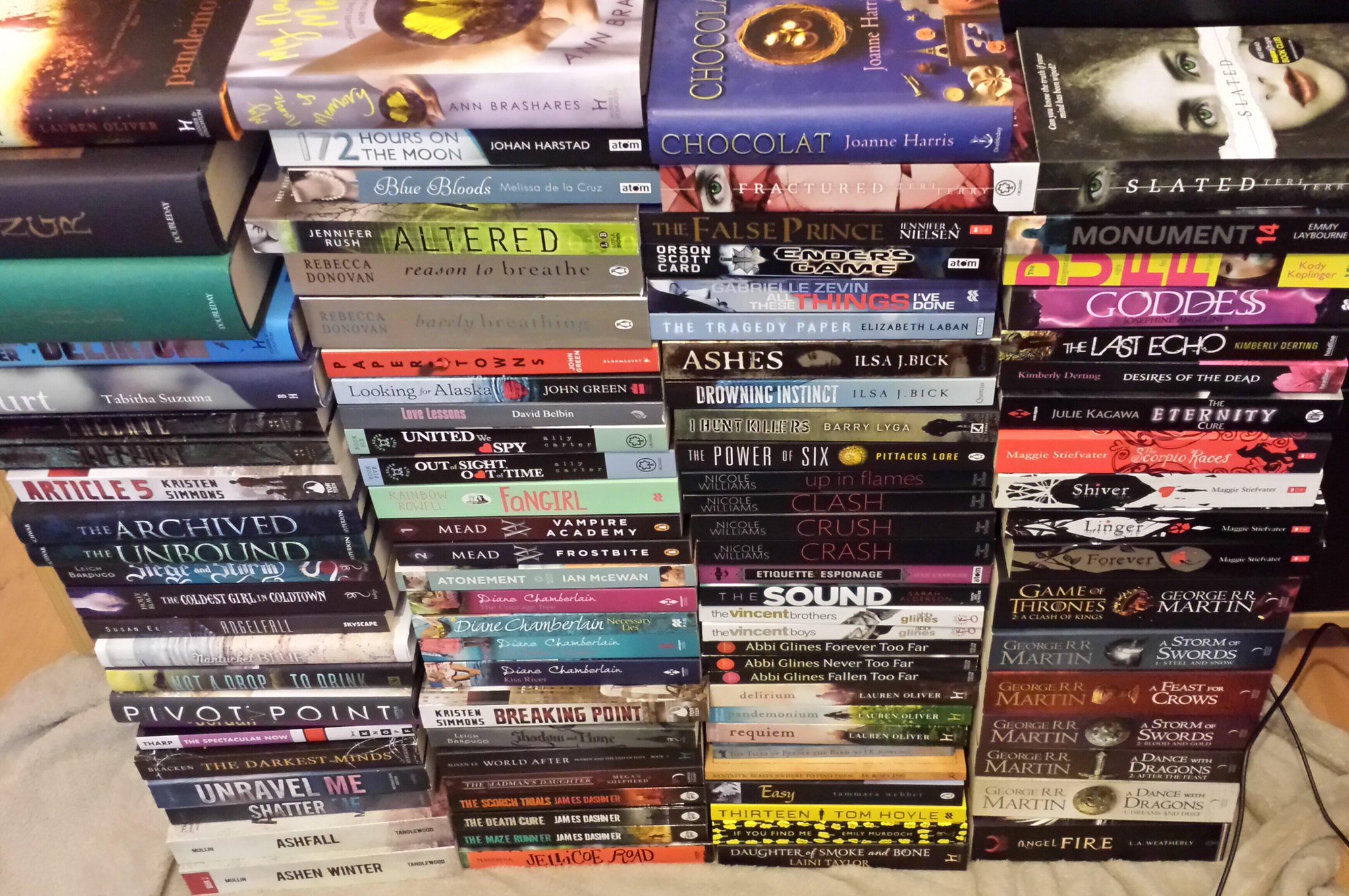 From my bookshelves - the ones I REALLY want to read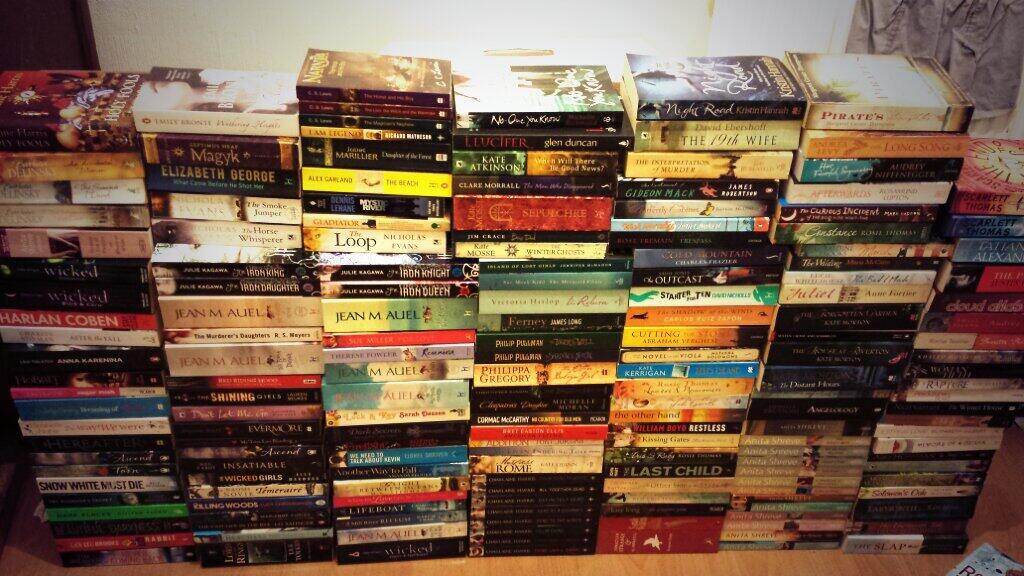 From storage boxes - half of which I will probably never read!
Now to figure out what to do with the ones I will probably never read. I have a grand total of 299 books that I own but haven't read yet -
excluding Kindle books
.
I am hoping that a lot of you have the same problem and it isn't just me!
My Top Picks
Books I've had ages:
How have I not continued the
A Song of Ice & Fire
series? I absolutely loved the first book, but I think it's the size of them that put me off, especially when I have so many books to read.
Duff
just looks like a fun read and I have had it FOREVER.
Easy
, I have heard so many great things about.
The Gallagher Girl
series is brilliant, I need to finish.
Slated
looks good and I have the third one as an ARC.
Monument 14
, have had ages.
Goddess
- I need to finish yet another series.
Kiss River -
I love Diane Chamberlain and have four new books of hers that I haven't read yet.
Recently bought:
Pivot Point, The Arcived, Fangirl, Shatter Me, Not A Drop To Drink, The Darkest Minds, Article 5, Horde, Daughter of Smoke and Bone, Delirium, Shadow & Bone, Angelfall, Nantucket Blue, Ashfall, Coldest Girl In Coldtown & Jellicoe Road
-
because the blogosphere tells me so many phenomenal things about them all.
Yes, I know I didn't stick to ten but I just couldn't - there are far too many that I really want to read.
On The Blog
I am also taking part in the Valentines Day giveaway for a
Kindle Fire HDX
.