I reached 850 Bloglovin' followers!
Celebratory Supernatural Dance!
Not only did I reach a huge milestone in followers, but I also
finally
made some changes to the blog layout. I have mean wanting and needing to do it for so long but I really suck at design. This is where one really amazing blogger stepped in to help me! The amazing Amanda over at
Book Badger
. She recently redesigned her blog and I absolutely loved it. When I mentioned to her that I'd been trying and failing at mine she randomly emailed me a header she had worked on for my blog. See what I mean about being amazing? For the last few days she has designed side bar headings, headers, icons and so much more for me. She also got me designing things myself and working with code. I am really happy with what we have achieved on the blog in just a few days! Amanda is truly amazing, I am so happy to have made such a wonderful friend. Together we actually managed to update my blog, even with Blogger trying to stop us every step of the way!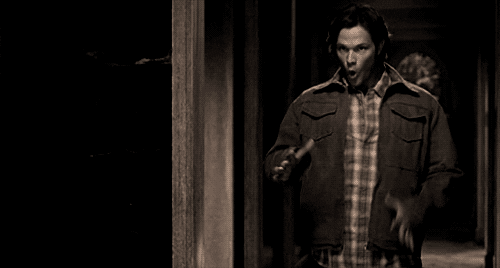 Take that Blogger!
So onto the giveaway! I have become addicted to giveaways, it's a real problem. But I get super happy when I email a winner and they get back to me, super excited because they won something! And how can I not celebrate the fact that I have reached over 800 followers, and that's just on BL alone. I am beyond happy and I adore you all, those who come and check out the blog and comment. I always try to visit you back and come comment too. Thank you all!
I am sticking with the same prize as last month, which is one winner will get £30 worth of books from Book Depository. Good luck.