Friday Finds is something that was started over on
ShouldBeReading
and Stacking the Shelves over at
TyngaReviews
, I am in love with all of these as I love finding other blogs to follow and books to read through these! So check them all out and see what you find, Stacking the Shelves has a lot of participants as well which is great. This is basically a way for me to show what books I have received, borrowed or bought each week. All book covers and their summary come from back of book or Goodreads.
This week has been up and down. I started off my week ill, which meant lots of lazing around the house, reading books and not getting anything done. It was bad for the blog and everything else, but at least I managed to complete my Goodreads goal. The rest of the week has been spent working and trying to catch up on the blog, which I am really behind on. I have 12 reviews to write, so I really hope I can find some motivation and get to that as soon as I can.
Daughter by Jane Shemlit
When a teenage girl goes missing her mother discovers she doesn't know her daughter as well as she thought in Jane Shemilt's haunting debut novel, Daughter.
THE NIGHT OF THE DISAPPEARANCE
She used to tell me everything.
They have a picture. It'll help.
But it doesn't show the way her hair shines so brightly it looks like sheets of gold.
She has a tiny mole, just beneath her left eyebrow.
She smells very faintly of lemons.
She bites her nails.
She never cries.
She loves autumn, I wanted to tell them. She collects leaves, like a child does. She is just a child.
FIND HER.
ONE YEAR LATER
Naomi is still missing. Jenny is a mother on the brink of obsession. The Malcolm family is in pieces.
Is finding the truth about Naomi the only way to put them back together?
Or is the truth the thing that will finally tear them apart?
Daughter by Jane Shemilt is an emotional and compelling story about how well you really know those you love most.
The Bone Dragon by Alexia Casale
Evie's shattered ribs have been a secret for the last four years. Now she has found the strength to tell her adoptive parents, and the physical traces of her past are fixed - the only remaining signs a scar on her side and a fragment of bone taken home from the hospital, which her uncle Ben helps her to carve into a dragon as a sign of her strength.
Soon this ivory talisman begins to come to life at night, offering wisdom and encouragement in roaming dreams of smoke and moonlight that come to feel ever more real.
As Evie grows stronger there remains one problem her new parents can't fix for her: a revenge that must be taken. And it seems that the Dragon is the one to take it.
This subtly unsettling novel is told from the viewpoint of a fourteen-year-old girl damaged by a past she can't talk about, in a hypnotic narrative that, while giving increasing insight, also becomes increasingly unreliable.
A blend of psychological thriller and fairytale,
The Bone Dragon
explores the fragile boundaries between real life and fantasy, and the darkest corners of the human mind.
Dead Ends by Eric Lange
Dane Washington and Billy D couldn't be more different. Dane is clever and popular, but he's also a violent rebel. Billy D has Down's Syndrome, plays by the rules and hangs out with teachers in his lunch break.
But Dane and Billy have more in common than they think - both their fathers are missing. Maybe they'll just have to suck up their differences and get on with helping each other find some answers.
I love how James moans about my books being everywhere, and then proceeds to buy me more books. He's such an enabler.
An orphaned, small-town, southern girl, held hostage by responsibility and self-doubt.
A Hollywood A-list mega-star, on the run from his latest scandal and with everything to lose.
A chance encounter that leads to an unlikely arrangement and epic love affair that will change them both for ever.
As powerful as the pounding surf, as intoxicating as the sea breeze, this is one love affair you won't be able to forget about...
The Manifesto on How to Be Interesting by Holly Bourne
Apparently I'm boring. A nobody. But that's all about to change. Because I am starting a project. Here. Now. For myself. And if you want to come along for the ride then you're very welcome.
Bree is a loser, a wannabe author who hides behind words. Most of the time she hates her life, her school, her never-there parents. So she writes.
But when she's told she needs to start living a life worth writing about, The Manifesto on How to Be Interesting is born. Six steps on how to be interesting. Six steps that will see her infiltrate the popular set, fall in love with someone forbidden and make the biggest mistake of her life.
From the bestselling author of Soulmates comes a fearlessly frank take on school, cliques and crushes.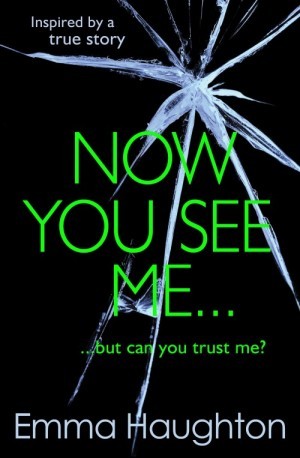 Now You See Me by Emma Haughton
Three years ago, thirteen-year-old Danny Geller vanished without trace.
His family and friends are still hanging on to every last shred of hope. Not knowing if he's alive or dead, their world is shrouded in shadows, secrets and suspicions.
This is the story of what happens when hope comes back to haunt you. When your desperation is used against you. When you search for the truth – but are too scared to accept the reality staring you in the face...
A mesmerizing psychological thriller with the most incredible twist you'll read all year.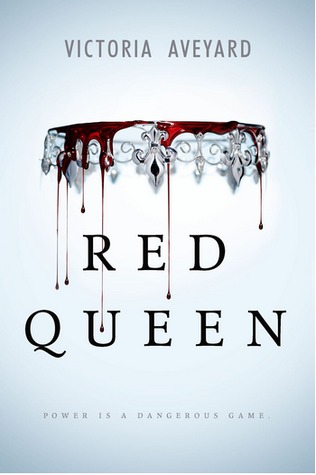 Red Queen by Victoria Aveyard
Mare Barrow's world is divided by blood—those with red and those with silver. Mare and her family are lowly Reds, destined to serve the Silver elite whose supernatural abilities make them nearly gods. Mare steals what she can to help her family survive, but when her best friend is conscripted into the army she gambles everything to win his freedom. A twist of fate leads her to the royal palace itself, where, in front of the king and all his nobles, she discovers a power of her own—an ability she didn't know she had. Except . . . her blood is Red.
To hide this impossibility, the king forces her into the role of a lost Silver princess and betroths her to one of his own sons. As Mare is drawn further into the Silver world, she risks her new position to aid the Scarlet Guard—the leaders of a Red rebellion. Her actions put into motion a deadly and violent dance, pitting prince against prince—and Mare against her own heart.
From debut author Victoria Aveyard comes a lush, vivid fantasy series where loyalty and desire can tear you apart and the only certainty is betrayal.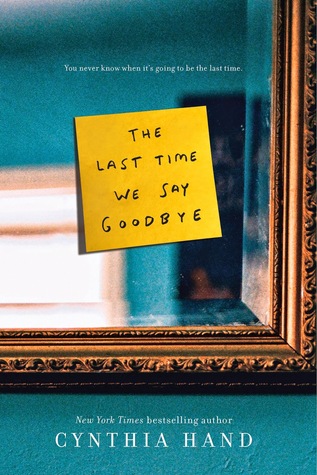 Last Time We Say Goodbye by Cynthia Hand
There's death all around us.
We just don't pay attention.
Until we do.
The last time Lex was happy, it was before. When she had a family that was whole. A boyfriend she loved. Friends who didn't look at her like she might break down at any moment.
Now she's just the girl whose brother killed himself. And it feels like that's all she'll ever be.
As Lex starts to put her life back together, she tries to block out what happened the night Tyler died. But there's a secret she hasn't told anyone-a text Tyler sent, that could have changed everything.
Lex's brother is gone. But Lex is about to discover that a ghost doesn't have to be real to keep you from moving on.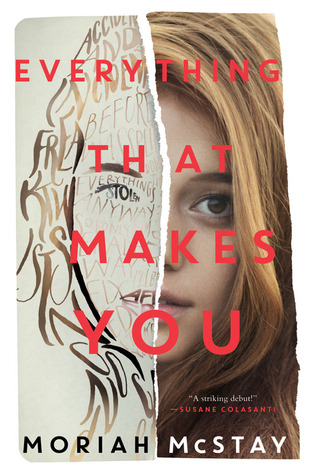 Everything That Makes You by Moriah McStay
One girl. Two stories. Meet Fiona Doyle. The thick ridges of scar tissue on her face are from an accident twelve years ago. Fiona has notebooks full of songs she's written about her frustrations, her dreams, and about her massive crush on beautiful uber-jock Trent McKinnon. If she can't even find the courage to look Trent straight in his beautiful blue eyes, she sure isn't brave enough to play or sing any of her songs in public. But something's changing in Fiona. She can't be defined by her scars anymore.
And what if there hadn't been an accident? Meet Fi Doyle. Fi is the top-rated female high school lacrosse player in the state, heading straight to Northwestern on a full ride. She's got more important things to deal with than her best friend Trent McKinnon, who's been different ever since the kiss. When her luck goes south, even lacrosse can't define her anymore. When you've always been the best at something, one dumb move can screw everything up. Can Fi fight back?
Hasn't everyone wondered what if? In this daring debut novel, Moriah McStay gives us the rare opportunity to see what might have happened if things were different. Maybe luck determines our paths. But maybe it's who we are that determines our luck.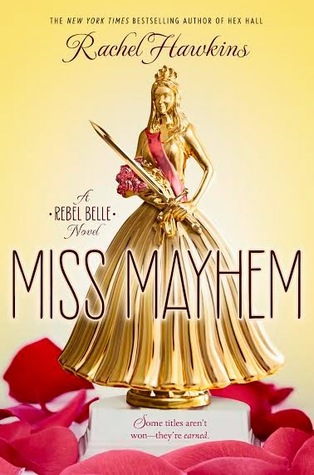 Life is
almost
back to normal for Harper Price. The Ephors have been silent after their deadly attack at Cotillion months ago, and best friend Bee has returned after a mysterious disappearance. Now Harper can return her focus to the important things in life: school, canoodling with David, her nemesis-turned-ward-slash-boyfie, and even competing in the Miss Pine Grove pageant.
Unfortunately, supernatural chores are never done. The Ephors have decided they'd rather train David than kill him. The catch: Harper has to come along for the ride, but she can't stay David's Paladin unless she undergoes an ancient trial that will either kill her . . . or connect her to David for life.