Hello, hello, hello! I hope you guys have had an awesome week. Mine has been okay, not amazing but also not awful. I've just had a few very stressful days and a lot going on. The only really exciting thing to happen was that I had new shelves delivered, so got to spend a day and a half making my shelves look super pretty! This does now put my total number of bookcases up to 9, which is too many according to anyone but a bookworm - there can
never
be too many bookcases! I also published my review of City of Glass, which I was a little nervous about as I didn't hold back at all! I'm totally not sorry, that book was horribly disappointing.
A Court of Mist and Fury by Sarah J Maas
- I have two copies of this for some reason, plus there is a hardback copy yet to arrive. One was sent to me by Bloomsbury for review. I am currently reading this one and really enjoying it - although Feyre is annoying the crap out of me!
The Raven King by Maggie Stiefvater
- I bought this one to complete the series, even though I still haven't read any of these books. At least now I can binge read them when I do.
The Rose and the Dagger by Renee Ahdieh
- I am looking forward to reading this as I really enjoyed the first book. I do hope this answers some of the plot holes made in book one - like why did he kill women, when the curse never mentions that at all?!?
Nimona by Noelle Stevenson
- This was really great and my love of graphic novels continues! I have spent far too much money this month already on them. I'm still more in love with Saga, but this was great as a stand alone. It tells the story of a supervillain and his shapeshifter sidekick and it was rather awesome!
★
★
★
★
Rat Queens Volume 1: Sass & Sorcery
by Wiebe, Fowler, Bonvillain & Brisson - Yup, another graphic novel. I ordered the first three, but need volume two to arrive so I can continue. I really enjoyed this and the funny all female leads.
★
★
★
★
Rat Queens Volume 3: Demons
- Looking forward to Volume 2 to finally arrive so that I can continue this.
Saga Volume 4 by Brian K. Vaughan
- I am 100% in love with this series, it has just quickly become my favourite thing and I can't get enough with it.
★
★
★
★
★
Saga Volume 5 by Brian K. Vaughan
- So good, I need the next one NOW!!!
★
★
★
★
★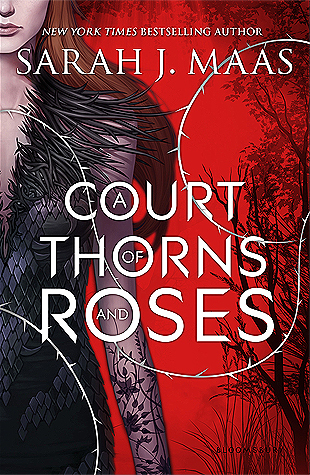 The Naturals by Jennifer Lynn Barnes
- This was a reread as I planned to continue the series. This is a fun and interesting start to the series and I am excited to continue the series.
★
★
★
★
A Court of Thorns and Roses by Sarah J. Maas
- Another reread and I didn't love this as much as when I first read it. I gave it 5/5 and raved endlessly, but on the reread it got 4/5. I just didn't feel so strongly about it and was less sold on the romance.
★
★
★
★
I have spoken
a lot
(I'm totally not sorry!) about my love of Instagram and how much I love taking bookish photos for it. I recently reached 6,000 followers on there and thought it was a good time to do a giveaway. I am offering
£30 worth of books
to the winner - the winner gets to choose their books from Book Depository. To find out how to enter
GO HERE
.
What have you been up to this week? Have you read any 5/5 read this week, if so, what?