Last year I was lucky enough to be able to attend all two days of the YALC event at the LFCC. For anyone who doesn't know, and has clearly been living under a rock, YALC was the UKs first ever YA literary convention. AND IT WAS AWESOME! I loved every single second of it, despite the sweating and the queueing and how much of my money disappeared from my account quicker than I could blink. It was an amazing two days, but I do wish I had gotten some more information before going, just simple tips that could have really helped me out. So I am here to share them with you guys!
No one likes queueing, it's just a known fact. So you need to know that you will spend a lot of your day queuing. You will queue for EVERYTHING! You will queue for a long time to get in, then you'll queue to get tickers to events, then queue to get your books signed. Not to mention that you will queue for the toilet and for food too, where you will be charged an extortionate amount. So make sure you either have someone with you to keep you entertained, or bring something with you to keep you entertained whilst you queue. And maybe learn to sit randomly on the floor like a weirdo, because otherwise your legs will ache like crazy by the end of the day.
They have changed venue this year, thank god, so hopefully it won't be as packed in as it was last year. But either way you should definitely be prepared for the fact that you are probably going to be sweating more than you ever have in your life. With that many bodies crammed into a closed venue the temperature really starts to rise. You'll come home a hot, sweaty, but happy, mess! My advice would be take either a handheld electronic fan or just one that you can fan yourself with. I didn't last year and I regretted it the whole day. I will be packing multiples this year and a whole bucket of batteries! And also another piece of advice that kind of ties in with this: DRESS LIGHT!bi
YALC 2014 Day ONE
3. Buy Books Before You Go
YALC 2014 Day TWO
My number one piece of advice would be to purchase at least some books before you go. I don't 100% know what the set up will be this year, and I am sure more publishers will have stalls this year, but most books were being sold through a Waterstones stall. But the only problem was they were all at full price, there weren't many deals on the day. That's okay if you only want a few books, but if you are going to be buying a large amount then you might want to buy them on special online or in a local shop before you go and bring them with you. I already own a lot of books by the authors who are going, which I will take with me, but I also recently purchased over 20 books for YALC on Amazon and probably saved myself a ton of money.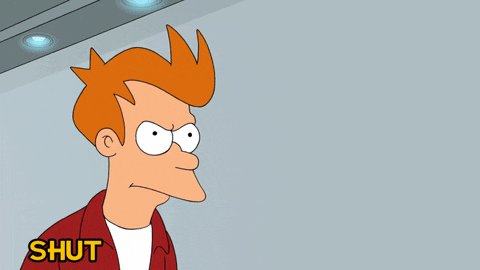 Some stalls, not just the ones in YALC, won't accept card or don't have the facilities to accept card. So it's handy to at least keep some cash on you. There were cash machines dotted around the venue last year but, like with everything else, you would have to queue for quite some time to get the money out - and you might get to the machine and find it's out of cash! I was lucky last year as I took both with me to begin with, my money was on card but my birthday was a day or two before and so I had loads of birthday money to bring with me as well. But it got a little hard once the cash was gone and I needed cash for certain stall, so definitely bring both.
I honestly advise bringing a small carry on suitcase, the ones with wheels that you can push and pull along. As the day goes on carrying around a backpack and tote can be very hard on your back and shoulders and is not comfortable at all. I learnt my lesson the first day and brought a carry on suitcase for the second day and it was so much easier and I felt a lot better for it. With so many authors coming this year I will definitely be bringing one and so will my boyfriend. I will be buying more than just books, so I know I won't be happy if I have to carry it all whilst sweating my butt off and queuing for hours!
What buying food at YALC feels like
6. Bring Food and Drink With You
The queues for food were crazy last year and the prices were even more ridiculous. It's a known fact that London prices are a lil crazy, but this was something else. I think me and my boyfriend got a drink each and either a burger or hot dog each and it cost just under £30. With the heat and the sweating you will find yourself drinking a lot. Bring water with you, lots of it! It will save you a lot of money that you could be spending on books and other cool things.
Right now England is experiencing this strange thing called summer. Whilst some places maybe very familiar with things like sunshine, no rain and heat; we English are not. We are used to the blink and you'll miss it kind of summers. But in the last few years we have been cursed with boiling hot weather that makes me want to cry (Yes, I hate the heat and the sun! Bring me cold and layers and snow!). Last year I ignored the sun, in the hopes that it would just go away. I didn't think about the fact I would be queuing up outside the venue for a few hours, in the boiling hot sun. I got sunburn and it hurt! So be sure to wear sunscreen!!!
Look at the times of talks and signings and decide WAY BEFORE YOU GO which ones you want to go to. Prioritise and realise that you can't get to everything. You can end up queuing a long time for books to be signed, which might mean you miss a talk or workshop you really want to go to. So plan in advance. Know what time everything is on and where. And know what you're willing to miss and what you will never forgive yourself for missing. I didn't plan ahead and it really messed me up on the first day. But day two I went in with a battle plan and the day went a lot smoother!
I hope my advice is helpful to you guys! Be sure to have lots of fun and enjoy. You'll see some amazing authors, some brilliant talks, way too many amazing costumes to count and come home with more books than you can carry. And you will love every moment of it!
YAY! I've blogged so much this week that I actually have posts for this!!!