There are very few books and discussion topics that make me want to whip out my camera and actually film a video for them. This was one of those times where I got incredibly close, but got put off by the fact I can't be bothered to even try and attempt to edit a video. Plus... having to listen to and see myself on camera makes me want to cringe just thinking about it. I shall save you all from it! I do think this would be something I'd find easier to discuss when talking, rather than trying to get all my thoughts down in writing, but I am going to try my best.
I'm currently rereading the whole of the Throne of Glass series -
be warned, there will probably be many ToG related posts coming!!!
- so that I am ready for the release of Queen of Shadows. Whilst reading, I was remembering back to all the comments I remember seeing people make in reviews about Celaena Sardothien, especially in the negative reviews. A lot of people didn't like her, they found her to be a highly unlikeable main character. They found her to be far too arrogant and full of herself, which she most definitely is. But they also commented a lot on the fact that she's beautiful
and she knows it
. Many hated this about her, but I actually really love Celaena for so many reasons but the fact she's a confident (sometimes ridiculously confident) women was definitely one of them, we need more confident women in YA.
Celaena Sardothien is most definitely arrogant, it's something even she is willing to admit. But I never understood why her commenting positively on her looks was seen as so negative. It's not like she ever declares herself the most beautiful woman on the planet, in fact she is more than willing to point out her flaws. She comments on the fact she has many average features, but it's her striking ones that make her beautiful.
In short, Celaena Sardothien was blessed with a handful of attractive features that compensated for the majority of average ones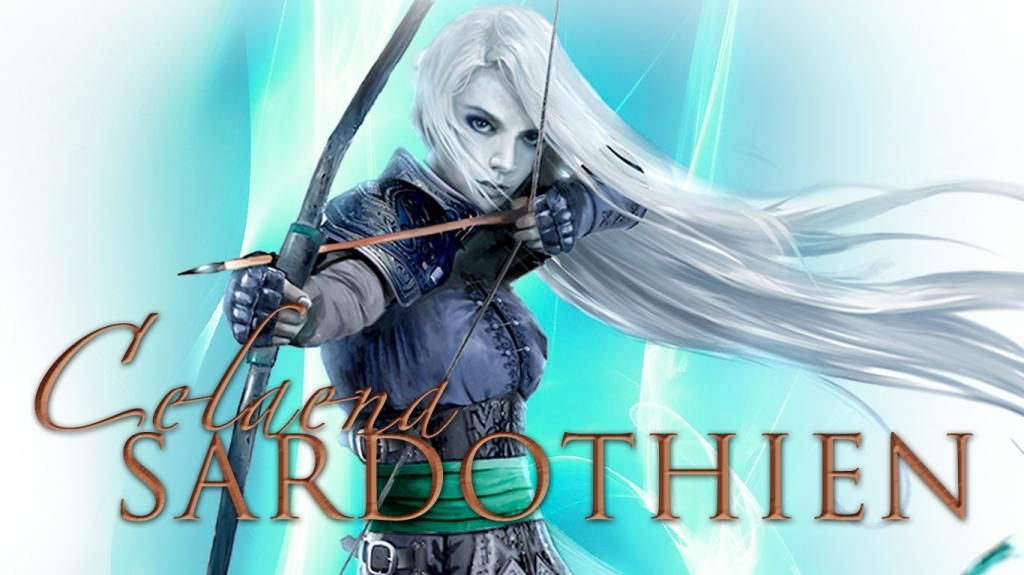 Maybe some people don't like a character who is aware of their own beauty, but I found it quite refreshing. Throne of Glass lets us see from the perspective of more than one character, so we hear from more than one person that Celaena is beautiful. But I found it more refreshing, and less infuriating than most, that she was aware of her beauty. She is confident and I think that was something to admire rather than moan about. I feel it's more a sign of the society we live in, where it feels like we are constantly being told to find our flaws and change them, that we must look for our negatives, rather than love our positives. Celaena sees her flaws, so why shouldn't she be allowed to celebrate her strengths.
I don't like the fact people hate on Celaena for being aware of her beauty and the effect she can have on people. It kind of feels like '
Oh my god, how dare a woman have any self esteem!'
It's not like she goes around telling everyone how beautiful she is. We're in her head, and sometimes she comments on how she looks. I like that she's not picking herself apart all the time. We're made to feel annoyed and angered by women who are aware of their own beauty. When you turn on the TV or look in a magazine all you'll find are adverts for products that are made for us to improve or change ourselves. While writing this post, three minutes of adverts between a TV show have had ads for wrinkle cream, hair dye and two separate workout dvds. I think maybe this gif sums it up best:
Celaena is a different kind of kick-ass heroine to the ones we usually find in YA. Yes, she's good with a weapon and can kill someone with her bare hands. But she also loves clothing, and make up, and fashion. She shows that being a strong heroine doesn't mean that you lose or lessen your femininity. She's no less feminine because she can wield a sword, but she's no less kick-ass because she has a love of fashion.
The other thing a lot of people hated was the Celaena seems all talk and no show in Throne of Glass. She is Adarlan's most deadly and notorious assassin and she's not afraid to let us know. She mentions it all the time, especially when she is forced to hold back during the trials so that her competition doesn't realise her full potential. It
infuriates
her! She's the best, is used to being the best and likes everyone to know she's the best. But, I admit, she spends most of Throne of Glass talking about what she could do rather than doing any of it. She talks about how she could disarm and kill the guards, or kill this champion or that champion. But she doesn't. And this annoyed people, but it's necessary for the story.
Yes, she doesn't go and kill those guards and she doesn't kill a champion. It's very simple why she doesn't: She would end up being killed or sent back to Endovier. The whole entire reason Celaena is taking part in the contest is because she wants her
freedom
. Freedom is important to her and it's something that is apparent throughout the entire series, not just the first book. She wants to be free, before her year in the slave camp of Endovier, she was trained as an assassin by Arobynn Hamel and basically belonged to him. So she wants her freedom and she's not going to mess that up just so the reader can feel like she really is a hardcore assassin.
I just find it silly to say that we are told she's the world's greatest assassin but aren't shown it very much in Throne of Glass. It's book one in a rather large series, so there is definitely more to come and more opportunity for Celaena to prove herself. It's commented on by all the characters that she's the most feared assassin, so it's clearly a true fact. And we do get stories that show this, like how she got over three hundred feet from the mines, when anyone else couldn't get further than three. Just because she doesn't assassinate anyone in book one doesn't make her any less kick-ass. I mean, when I think back to the first Harry Potter book, we're told that Dumbledore is the greatest wizard all the time, but it's not like we get massive evidence to this. But no one doubts it or hates on Dumbledore for not battling wizards every five minutes to prove his worth. We get evidence to this as the series goes on, but in the first book it's all tell and no show.
By this point even I am not sure what I am going on about! I just love Celaena so much and wish people wouldn't write her off as a shallow, arrogant character with little evidence of her skills just from book one. I feel like she just gets better with every single book and you see just how strong a character she is. I will defend Celaena forever, I have far too much love for that woman. And I can't wait to see how her story concludes in this series because I need to see her get a happy ending, this girl deserves and needs one. I love her for her confidence. I love her for her love of books. I love her for her love of sweets. I love her love of all things fashion, especially since that's something I suck at.
Are there any more Celaena Sardothien lovers out there? Or do any of you hate her and find her too over-confident?