It's time for me to do some mini-reviews! The amount of book reviews that I need to write is slowly but surely reaching a number that is so epic, it is hard to even think about it. The best course of action for me is to write some mini-reviews, rather than trying to find space on the schedule for 1200 book reviews. The following mini-reviews are all for the wonderful books I received for review from
lovereading4kids
. I have been so impressed by my recent reads by them, I have had none recently that were lower than 4 star reads. I have been having a great start to my 2016 reading year, it makes me a little nervous as I really want this to continue.
Kellan Turner is not the golden boy everyone thinks he is and Romy Grey knows that for a fact. But when she speaks up, she is branded a liar. Telling the truth has cost her everything, because no one wants to believe a girl from the wrong side of town.

But when news of Kellan assaulting another girl gets out, the cost of staying silent might be more than Romy can bear.

All The Rage examines the shame and silence inflicted upon young women in a culture that refuses to protect them.
I don't believe in forgiveness. I think if you hurt someone, it becomes part of you both. Each of you just has to live with it and the person you hurt gets to decide if they want to give you the chance to do it again. If they do and you're a good person, you won't make the same mistakes. Just whole new ones.
Courtney Summers delivers something truly spectacular with
All the Rage
, I was so beyond impressed with this novel. This is a novel that really doesn't hold back, it takes an honest and very raw approach to a very serious subject - rape. This is a subject that it's so vital for us to be able to talk about, but it's one that so many find difficult to do.
All the Rage
was beautiful and moving, the kind of book I am not going to easily forget. I think this is a book that will be held in high regard, one that will hopefully receive as much praise and awards as similar books, like
Speak
by Laurie Halse Anderson.
He only said it to remind me that he's here, he likes me. That he's nice. Leon is nice. That doesn't mean he's safe.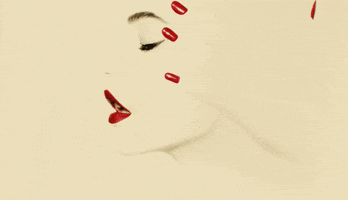 Romy is a character who wears her lipstick and nail polish like armour, it's the war paint that she hides behind. Romy is filled with self-loathing and doubt, and I truly felt for her during this entire book. She has been let down by so many people, she tried to speak up but she was left alone, with no one to turn to. She was branded a liar, and so much worse. And it was so hard to read at times, mostly because this is the reality for so many women out there. Summers did a truly fantastic job with Romy, her character was utterly believable and the writing was so beautiful, I was sucked completely into this story. It made me so emotional when I was reading this book, be prepared for a tough read with
All the Rage
, but also know that it is completely worth it.
You know all the way you can kill a girl? God, there are so many.
This book took me on a journey with Romy, a really powerful one that had tears in my eyes far too much as I was reading it. It isn't a book that concentrates on one event, this shows how that one night changes Romy and the long term impact that it has on her. It's not something that can be forgotten or swept under the rug, no matter how much others may try. This is the type of read that will make you think, it will make you more aware of the world around you and the things that are still happening every day that we don't even want to imagine. Courtney Summers provides an honest look at the aftermath of rape and what it does to the people involved. I truly can't recommend this book more, if you haven't had a chance to read
All the Rage
then I suggest it is something you do as soon as possible.
It's kind of like stumbling upon the scene of an accident. Once you've looked, you're part of it. Especially if you walk away.
Teva seems normal. But at home she hides an impossible secret: 11 other Tevas. Because once a year, Teva splits into two, leaving a younger version of herself stuck at the same age, forced to watch the new Teva taking over her life. But at 16, Teva's had enough. She's going to fight for her future - even if that means fighting herself.

Imagine all your friends growing up, moving on, and you being stuck in one year of your life... More of Me is an incredible, unforgettable story of identity, friendship, love and sacrifice.
More of Me
is a book that I would just describe as fascinating. It was fascinating to read and I devoured it in one sitting because I couldn't escape the story, I needed to know what was happening. I was completely fascinated by Teva and her separations. Every single year, a new Teva splits from her and leaves the old Teva behind, stuck at that age forever. At 16, Teva has had enough and isn't willing to do as the others have done, be left behind with no life. But neither is Fifteen, she wants to fight for her life that Teva has taken from her, her boyfriend, her best friend and everything else.
I had so many different theories for what was really happening to Teva, I had no clue what was actually going on but that didn't stop me from guessing. It is honestly hard for a book to shock me nowadays, I am so happy that this was a book that surprised me in the best possible way. I thought I was reading a book that I might have read a few times before, but I really wasn't.
I
loved
Kathryn Evans writing, it's the kind that sucks me straight into the story and gets me to read a book in one sitting. I am super excited to see what she comes up with next, I have a lot of love for any author that can surprise me in the way that she managed to. If you're looking for a young adult read that is not like all the others, then definitely give this one a shot.
Title: Underwater
"Forgiving you will allow me to forgive myself."

Morgan didn't mean to do anything wrong that day. Actually, she meant to do something right. But her kind act inadvertently played a role in a deadly tragedy. In order to move on, Morgan must learn to forgive—first someone who did something that might be unforgivable, and then herself.

But Morgan can't move on. She can't even move beyond the front door of the apartment she shares with her mother and little brother. Morgan feels like she's underwater, unable to surface. Unable to see her friends. Unable to go to school.

When it seems Morgan can't hold her breath any longer, a new boy moves in next door. Evan reminds her of the salty ocean air and the rush she used to get from swimming. He might be just what she needs to help her reconnect with the world outside.
Marisa Rechardt's beautiful debut novel is a moving story about one girl batting to try to overcome her fears, the kind of suffocating, crippling fears that have left her unable to leave her home in months. As readers, we are not privy to the reasons that Morgan can't bring herself to leave home, but you want to follow her on her journey to overcome them. This was a really emotional novel, and it's Marisa Reichardt's lyrical writing style that truly impressed me and brought the character of Morgan life.
Morgan has been unable to leave the house for months, meaning she doesn't attend school, no longer sees her friend, and has to do all of her classes online. As much as her mother would love to wave a magic wand and 'fix' her, she can't. Morgan has accepted this as her new reality, but the arrival of Evan, her new neighbour, is a catalyst that finally gets Morgan to realise she has a problem, she needs to confront it and find a way to overcome it.
What I really loved about this book was that Evan wasn't some miracle cure for her. She doesn't immediately get better, it's a slow journey that takes time. It's not quick or easy, it's a long struggle and that was why I loved it, it was realistic. I hate books where the guy is the miracle fix to a girls mental health issues, it's so utterly unrealistic. So it made me so happy to find out this wasn't the case with this book.
Title: Beautiful Broken Things
I was brave. She was reckless. We were trouble.

Best friends Caddy and Rosie are inseparable. Their differences have brought them closer, but as she turns sixteen Caddy begins to wish she could be a bit more like Rosie – confident, funny and interesting. Then Suzanne comes into their lives: beautiful, damaged, exciting and mysterious, and things get a whole lot more complicated. As Suzanne's past is revealed and her present begins to unravel, Caddy begins to see how much fun a little trouble can be. But the course of both friendship and recovery is rougher than either girl realises, and Caddy is about to learn that downward spirals have a momentum of their own.
Beautiful Broken Things is another strong debut of 2016, which had a bonus for me because it was set in the UK. It is so nice to read a book set in the UK, I haven't had many of those to read recently. Beautiful Broken Things is a novel that deals with the serious subject of mental health (yay!), something that I care strongly about and love to see handled so well when it is addressed in young adult. Each year, 1 in 4 people in the UK alone will experience a mental health problem, which is why it is so important that our young adult address this issue. Sara Barnard is not afraid to deal with this topic in an honest and open way,
Caddy has been best friends with Rosie for years, they are inseparable and even the fact they go to schools doesn't hurt their friendship. But Suzanne comes in out of nowhere and puts a strain on their friendship, as Caddy struggles with her jealousy other Rosie's new friendship. Suzanne isn't all she seems though and she is struggling with issues of her own. It's when Caddy and Suzanne finally grow close that we finally get a glimpse of the real Suzanne, and everything that she is dealing with. Suzanne's world is different to Caddy, she really brings Caddy out of her shell and gets her to do things she would never dream about. The friendships in this book felt so real, as they go through all the emotions most teenagers have experience when they have found their friendships changing and shifting as they grow older. I also just want to take a moment to mention the fact I loved the Brighton setting in this! The pier and the beach, places I have visited myself and recognised. I liked being able to explore Brighton through the eyes of Caddy.

There are many (many, many, many) contemporary young adult novels being released that deal with mental health, so it is wonderful that Beautiful Broken Things manages to feel fresh and new, like it offers us a little something different, so you feel it's not something you have read before. This is one of those books that is happy and sad, and a whole other mess of things thrown into one. I love strong debuts, it gives me a new author to stalk on Goodreads to see whatever they do next.
Kicked out of ballet academy and straight into a school ski trip, Mouse knows certain classmates can't wait to see her fall flat on her face. Meanwhile, Jack looks forward to danger and girls, but hasn't a clue about either. That's until French teen sensation Roland arrives in the resort - who Jack's a dead ringer for. When Roland persuades Jack to be his stand-in for a day, Jack, in disguise, declares his feelings for Mouse. But what happens when he's no longer a pop star - will it be music and magic on the slopes?
Never Evers is the kind of book that I would describe as the perfect tween read. It is a read that is perfect for the younger teenager, the one who is just starting to progress into reading more mature books. The younger characters in this book will be relatable to those in their very early teens, as they handle first kisses and crushes on a school ski trip. It's an adorable, cutesy read that is packed full of humour and laugh out loud moments. Co-authors Tom and Ellen both bring something unique to the table, making this a book that can appeal to both boys and girls.This is kind of fun, light-hearted reads that younger teens will love, but it's probably not one that will truly work for young adults.
My disease is as rare as it is famous. Basically, I'm allergic to the world. I don't leave my house, have not left my house in seventeen years. The only people I ever see are my mom and my nurse, Carla.

But then one day, a moving truck arrives next door. I look out my window, and I see him. He's tall, lean and wearing all black—black T-shirt, black jeans, black sneakers, and a black knit cap that covers his hair completely. He catches me looking and stares at me. I stare right back. His name is Olly.

Maybe we can't predict the future, but we can predict some things. For example, I am certainly going to fall in love with Olly. It's almost certainly going to be a disaster.
I have been really impressed with so many of the young adult novels I have read recently. I really did enjoy Everything, Everything by Nicola Yoon and it has made me certain that I want to read whatever she does next. I did have a few issues with this one, but not enough that it ruined my enjoyment of the story as a whole.
Madeline suffers from SCID, which basically means that she is allergic to absolutely
everything
and is unable to leave her house. There is just so much that she has never got to experience for herself, and so much that she knows she is never going to be able to experience. Her mother is protective of her, maybe too protective. The woman has already lost a husband and son, she is willing to do whatever it takes in order to make sure that she doesn't lose her daughter. The arrival of Olly, her new next door neighour, changes everything. He sees her, wants to get to know her and he is about to make Madeline want to stop existing and start
living.
There were many aspects of this book that really impressed me, especially the fact that it is a diverse book.We have a POC main character, Maddy is half African American and half Japanese. I love seeing books where we get such a diverse range of characters. Although, I will admit, that I am not really one for paying attention to the race of my characters unless it is vital to the story. I seem to visualise every aspect of a book as a blob, my imagination clearly needs some help! Madeline is such a witty, intelligent character and she made me laugh so much when I was reading this. She has so much life in her, you feel for her so much and wish that she could go out and experience everything that life has to offer. I was so happy when Olly came into her life, he was like a breath of fresh air to her. He brought her new experiences and allowed her to do things she never would have thought to do before, he was like a breath of fresh air to her. Their relationship was so adorable!
The little niggling issues I had with this book are things I actually can't even talk about without spoiling this book for others, which I am not willing to do. The issues I had didn't bother too much, not enough to ruin my enjoyment. This is definitely a book that I would recommend, it's the kind of book that you want to experience for yourself.
Mira is starting over at Saint Francis Prep. She promised her parents she would at least try to pretend that she could act like a functioning human this time, not a girl who can't get out of bed for days on end, who only feels awake when she's with Sebby.

Jeremy is the painfully shy art nerd at Saint Francis who's been in self-imposed isolation after an incident that ruined his last year of school. When he sees Sebby for the first time across the school lawn, it's as if he's been expecting this blond, lanky boy with mischief glinting in his eye.

Sebby, Mira's gay best friend, is a boy who seems to carry sunlight around with him. Even as life in his foster home starts to take its toll, Sebby and Mira together craft a world of magic rituals and impromptu road trips, designed to fix the broken parts of their lives.

As Jeremy finds himself drawn into Sebby and Mira's world, he begins to understand the secrets that they hide in order to protect themselves, to keep each other safe from those who don't understand their quest to live for the impossible.
I loved, loved,
LOVED
Fans of the Impossible Life
! I seriously can't heap enough praise onto this book. I just adored it, it was easily one of my top reads of 2015, and now I will be stalking Kate Scelsa on social media until she reveals what she is coming out with next. She's one of the few authors that I have seen who manages to pull off three wonderful, distinct points of views, and puts one in first person, one in second and one in third. It worked so well in this and helped to give each character their own distinct voice.
This book provided me with everything I could ever want from a young adult contemporary novel. I wouldn't even be able to come up with even one little issue I had with this book, for me it was utter perfection. Here is everything that I loved about it:
1. The characters:
I've already mentioned the fact that I loved the different point of views, but now it is time to gush about the characters in general. Mira was a fantastic character, she's not slim and she struggled with her self image. She loves thrift stores and uses the clothes she finds to make creations of her own. She is also has depression and chronic fatigue syndrome, which Scelsa just wrote about so perfectly. I cared so much for her character and truly felt for her. Sebby got all my love and feelings in this book, I felt for him so much!!! He is also absolutely hilarious and his jokes with Mira were so hilarious, it reminds me so much of me and my own best friend. He is a whirlwind of snark humour and quick comebacks, and I absolutely love him. Jeremy is the new guy, the one who they befriend. He is painfully shy, something I can really relate to, but Sebby and Mira just grab him and won't let him even consider not being their friend.
"Share room with fellow tiara-obsessed prositute."
"Probably not great to call a nine-year-old a prostitute," Mira said.
"Fine. Filthy whore, then."
2. Div
ersity:
DIVERSE CHARACTERS GALORE!!!!
3. LGBTQ themes:
This is a book that explores sexuality and people discovering who they are and what they want. I love how this explored the spectrum of sexuality.
"You know, people used to assume I was gay in high school too," Dave said. "And I knew that I was gay, but somehow everyone else knew before me. It's a strange position to be in, because it doesn't let you decide how you feel about it on your own time."
4. Deals beautifully with depression:
I can't get enough of books that deal with depression in a way that is so real, honest and doesn't sugarcoat anything. I felt so much for Mira every time someone treated her like her depression was nothing, or worse, as if it was something that she had any control over. Even her parents treated her like she was enjoying being home, getting to miss school and that she being depressed was a choice that she had made.
What did it feel like now? It was good to name it. A pressure in her head. A desire to crawl out of her skin. Like some part of her needed to be removed. Some part was poisoned. Like her body and brain had always been enemies.