Friday Finds is something that was started over on
ShouldBeReading
and Stacking the Shelves over at
TyngaReviews
, I am in love with all of these as I love finding other blogs to follow and books to read through these! So check them all out and see what you find, Stacking the Shelves has a lot of participants as well which is great. This is basically a way for me to show what books I have received, borrowed or bought each week. All book covers and their summary come from back of book or Goodreads.
I don't even know!
That basically sums up my week. Not much of anything actually happened. I haven't been reading much because I've worked every day. I'm also ill and have 0 energy, which means that when I'm not working I'm laying in bed, hating life and generally being a miserable bitch.
I've not been buying many books because I'm waiting for Christmas. All the books I
really
want are on lists I gave to the boyfriend and parents. So I've got a bit of a wait before I know what books they decided on. For now I'm just buying random ones I see when I'm out that I think look interesting.
My family and I are all going to the Harry Potter tour on the 27th December, and my sisters and I are all dragging along our significant others. There's 8 of us going and I can't wait. In preparation I bought myself a robe, but they only had Gryffindor in my size and I'm technically a Ravenclaw. But oh well. I've also bought my sisters one each for Christmas, because then our significant others will all be super embarrassed to be seen with us.
Sixteen-year-old Macy Queen is looking forward to a long, boring summer. Her boyfriend is going away. She's stuck with a dull-as-dishwater job at the library. And she'll spend all of her free time studying for the SATs or grieving silently with her mother over her father's recent unexpected death. But everything changes when Macy is corralled into helping out at one of her mother's open house events, and she meets the chaotic Wish Catering crew. Before long, Macy joins the Wish team. She loves everything about, the work and the people. But the best thing about Wish is Wes—artistic, insightful, and understanding Wes—who gets Macy to look at life in a whole new way, and really start living it.
I saw this in one of my local charity shops for £1, thought I'd give it a try as I hear amazing things about the author.
Mara's island home is drowning as the ice caps melt and Earth loses its land to the ocean. But one night, in the ruined virtual world of the Weave, Mara meets the mysterious Fox a fiery-eyed boy who tells her of sky cities that rise from the sea.

Mara sets sail on a daring journey to find a new life for herself and her friends - instead she discovers a love that threatens to tear her apart...
Another charity shop find, thought it looked quite interesting.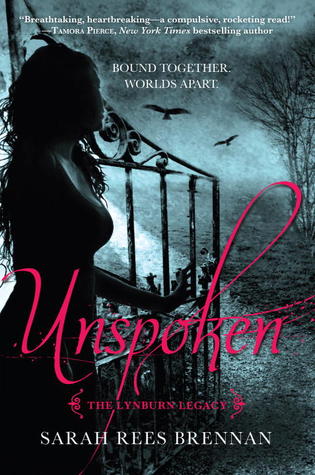 Kami Glass loves someone she's never met... a boy she's talked to in her head ever since she was born. Having an imaginary friend has made fitting in hard - but that's never bothered Kami. She has her best friend, runs the school newspaper, and is only occasionally caught talking to herself. Her life is just the way she likes it.

But all that changes when the mysterious Lynburn family return to Kami's village, along with teenagers, Jared and Ash, one of whom is eerily familiar to Kami...

As life as she knows it begins to unravel, Kami is determined to get to the bottom of every mystery. Who is responsible for the bloody deeds in the depths of the woods? What is her own mother hiding? And now that her imaginary friend has become a real boy, does she still love him?

And can she trust him?
Have heard such good things about this series!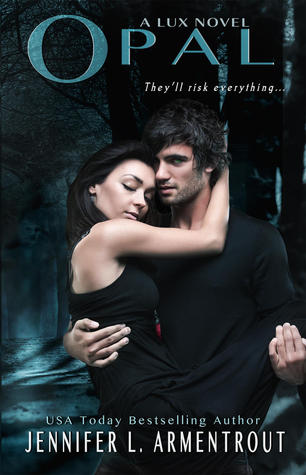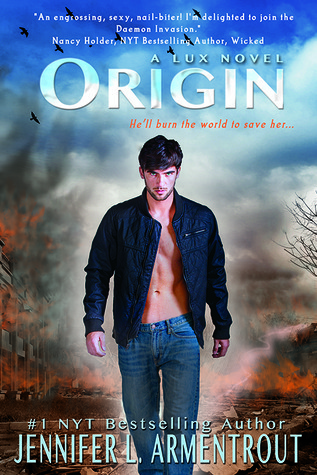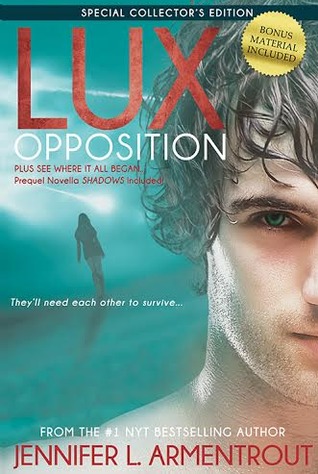 After everything, I'm no longer the same Katy. I'm different... And I'm not sure what that will mean in the end. When each step we take in discovering the truth puts us in the path of the secret organization responsible for torturing and testing hybrids, the more I realize there is no end to what I'm capable of. The death of someone close still lingers, help comes from the most unlikely source, and friends will become the deadliest of enemies, but we won't turn back. Even if the outcome will shatter our worlds forever.
Determined to catch up on this series .
They say you know instinctively who to trust.

Alice is normal; she'd never do anything rash. But when she sees her husband one day with a younger girl, she knows at once that he's having an affair. And it must be stopped.

Vic loves her friend Michael, more than he knows. He wants happiness, and thinks he's found it with the magnetic Estella. But Vic feels sure she can't be trusted - and she needs to make Michael see that too.

They don't know Kaya; her life is tougher than they can imagine. But Kaya's a survivor, and she's determined to find a way out of her miserable world.

Three women, three lives that come crashing together in this dark, lyrical and utterly enthralling story of warped perceptions, female intuition and 'the other woman'.
Thank you to Tinder Press for this one.
There Will Be Lies by Nick Lake
In four hours, Shelby Jane Cooper will be struck by a car.

Shortly after, she and her mother will leave the hospital and set out on a winding journey toward the Grand Canyon.

All Shelby knows is that they're running from dangers only her mother understands. And the further they travel, the more Shelby questions everything about her past—and her current reality. Forced to take advantage of the kindness of unsuspecting travelers, Shelby grapples with what's real, what isn't, and who she can trust . . . if anybody.

Award-winning author Nick Lake proves his skills as a master storyteller in this heart-pounding new novel. This emotionally charged thrill ride leads to a shocking ending that will have readers flipping back to the beginning.
I got a random, unexpected package from Bloomsbury, which contained this one. Plus a packet of Angel Delight ice cream mix and a moose keyring.
Using

Scarface

as his guide to life, Adam Higgs is going from zero to high school hero.

Adam Higgs is a loser, and he's not okay with it.

But starting as a junior in a new high school seems like exactly the right time to change things. He brainstorms with his best friend, Brian: What will it take for him to

take over

Nixon Collegiate?

Adam searches for the A-listers' weak spot and strikes gold when he gets queen bee Sara Bryant to pay him for doing her physics homework. One part nerd, two parts badass, Adam ditches his legit job and turns to full-time cheating. His clients? All the Nixon Collegiate gods and goddesses.

But soon his homework business becomes a booze business, which becomes a fake ID business. Adam's popularity soars as he unlocks high school achievements left and right, from his first kiss to his first rebound hookup. But something else is haunting him—a dark memory from his past, driving him to keep climbing. What is it? And will he go too far?

How to Win at High School

's honest portrayal of high school hierarchy is paired with an adrenaline-charged narrative and an over-the-top story line, creating a book that will appeal to guys, girls, and reluctant readers of every stripe. Adam's rocket ride to the top of the social order and subsequent flameout is both emotionally resonant and laugh-out-loud funny.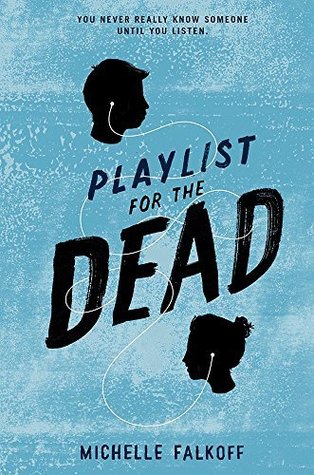 Playlist for the Dead by Michelle Falkoff
A teenage boy tries to understand his best friend's suicide by listening to the playlist of songs he left behind in this smart, voice-driven debut novel.

Here's what Sam knows: There was a party. There was a fight. The next morning, his best friend, Hayden, was dead. And all he left Sam was a playlist of songs, and a suicide note: For Sam—listen and you'll understand.

As he listens to song after song, Sam tries to face up to what happened the night Hayden killed himself. But it's only by taking out his earbuds and opening his eyes to the people around him that he will finally be able to piece together his best friend's story. And maybe have a chance to change his own.

Part mystery, part love story, and part coming-of-age tale in the vein of Stephen Chbosky's

The Perks of Being a Wallflower

and Tim Tharp's

The Spectacular Now

,

Playlist for the Dead

is an honest and gut-wrenching first novel about loss, rage, what it feels like to outgrow a friendship that's always defined you—and the struggle to redefine yourself. But above all, it's about finding hope when hope seems like the hardest thing to find.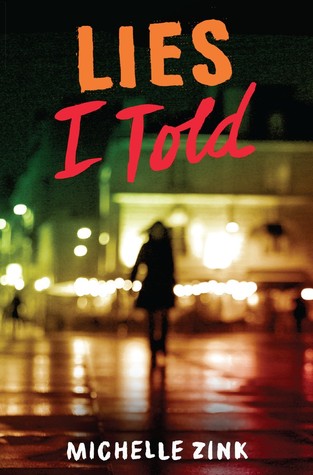 Lies I Told by Michelle Zink
What if, after spending a lifetime deceiving everyone around you, you discovered the biggest lies were the ones you've told yourself?

Grace Fontaine has everything: beauty, money, confidence, and the perfect family.

But it's all a lie.

Grace has been adopted into a family of thieves who con affluent people out of money, jewelry, art, and anything else of value. Grace has never had any difficulty pulling off a job, but when things start to go wrong on the Fontaines' biggest heist yet, Grace finds herself breaking more and more of the rules designed to keep her from getting caught...including the most important one of all: never fall for your mark.

Perfect for fans of Ally Carter, Cecily von Ziegesar, and Gail Carriger, this thrilling, high-stakes novel deftly explores the roles of identity and loyalty while offering a window into the world of the rich and fabulous.