It's time for
Top Ten Tuesday
and this week I am doing last weeks topic, as I missed it and think it's way more interesting to do than my Spring TBR.
Books I Love But Don't Talk About Enough
I LOVE this weeks topic!!! It is basically just an excuse to gush endlessly about some of my all time favourite books!!! WOOP WOOP! I can't wait. I definitely feel that I don't get to gush about my favourite books enough. I know I talk constantly about Harry Potter, but everything else seems to take a back seat to new releases. Not any more, time to fangirl!!!
Adult Fiction
I concentrate so much on young adult fiction on this blog, all my favourite adult fiction barely gets a mention on here.
I have actually only read this once, but it's a book that I always immediately think of whenever someone asks me about my favourite books. This was a book that got me back into reading regularly, about eight years ago now. I could not put this book down and it started my obsession with Jodi Picoult. I went and bought as many of her books I could find and devoured them all, she quickly became a favourite author of mine. I loved this book for all the different character point of views, and the fact it made me cry far too much. Such an amazing book and, just so you know, a million times better and different from the movie.
I just loved this book! I adored it so much it is truly hard to explain. The story of Henry and Clare was just so beautiful, romantic and sob inducing. This is a love story that spans years and years, as Henry finds himself time travelling at random. The first time I read this book I couldn't stop thinking about it, even months after finishing it. I want to reread this one and see if I adore it just as much the second time around. Oh, and again, if you have seen the film but not read the book... Please, don't judge it by the movie, the movie was terrible and the book is incredible!
Water for Elephants by Sara Gruen
Another wonderful story that completely captivated me, then also got a rather mediocre movie adaptation that didn't do it justice - although, of the three, this one got the better adaptation. I love everything about this book. I love the main character, an elderly man who is looking back on his incredible life. I love the wonderful circus setting, it was just absolutely perfect and so well done. I loved Gruen's writing, it was glorious. And the romance... swoon!
I actually haven't been able to bring myself to read this book again, seeing as this book completely destroyed me. This is one of those books that had me lulled into a false sense of comfort and then gut punched me so hard I could barely stand it. I cried so hard reading this book, it just touched me so much. This was wonderfully well written and gripped me, this was one of those books I devoured in one sitting.
The Martian
I only read this very recently, part of the reason why I haven't talked about it too much yet. I
LOVED
this book soooooo much! It is just such an incredibly awesome and hilarious book. I laughed so much when reading this book, I literally laughed so hard that I cried. Andy Weir managed to write my favourite and most awesome, hilarious and sarcastic male protagonist of ALL time!
I definitely don't talk about this book enough and I truly do love this book, mostly for the incredible experience I had whilst reading it. This book involves characters who write songs together, and the author worked with a musician to create an album to go along with the book. As they were writing the songs together, you got to listen to them as well. I love Hoover's books anyway, but I loved the album as well and the experience was just unlike any I have had when reading before.
The Sea of Tranquility
I definitely don't shout my praise for this book enough, considering the fact I still haven't even reviewed this one. I honestly don't know
how
I would review this one. I was blown away by the writing and it made me want to devour anything and everything Katja Millay has written, unfortunately this is the only thing she's written so far.
The Road
This book, this book...
this book
! I should seriously go on and on about this book more, it is amazing. It's a post-apocalyptic novel and is another book I devoured in one sitting and then proceeded to sob for about an hour. This book is one that has stayed with me and I highly recommend it.
Young Adult Fiction
Forbidden
Any excuse to talk about how much I adored Forbidden. This will always be one of my all time favourite books, mostly because of how deeply it affected me. This is one of the few books where I have finished it, then immediately picked it up and read it again. I adore Suzuma's writing, and I especially love that she isn't afraid to write about taboo subjects, as well as write spectacularly about mental illness.
This is definitely one of the best young adult thrillers out there. If you haven't read this one yet then you definitely need to get to it as soon as possible. I literally couldn't put this down, it was that good. I ended up reading it until three in the morning, despite the fact I had work the next day.
The Sight
Childhood favourite that I still adore to this day and will recommend forever and ever and ever. A book that is told from the perspective of wolves. There is magic and myth and it is AWESOME! David Clement-Davies needs to write more books, as I will happily buy and read every single one.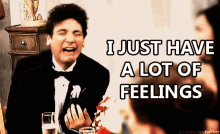 Noughts & Crosses
This is yet another childhood classic that I don't think I will ever be sick of. I just love this series, so much so that one of my cats is named after a character from this series. It is also one of the first books I think of when someone asks which books have made me cry. The first book in this series made me cry soooooo much!
His Dark Materials
I have to! I HAVE to include the His Dark Materials series because it is one of my all time favourite things. I want a daemon so much... soooo much! Oh, Lyra Bellacqua, how I adore that character. She's young, fierce and just so brave and I love the journey she takes in this series.
Not a Drop to Drink
I really don't talk enough about how absolutely incredible this book is! Mindy McGinnis is a genius, this book is frigging spectacular. It was beautiful and moving and very soul destroying. McGinnis just moved me far too much with this book.
So, come on, what are some of your favourite books of all time? Would any of mine make your list?