My relationship with my body right now
haha!
I have been completely absent from the blog for a few weeks now. Ooops! And I had been doing so well recently with sticking to regularly posting. It's not completely my fault, as I have been consistently sick since Christmas, first with laryngitis, then a chest infection, and the most recent was the flu. Now, I had thought I had actually had the flu before, but I was wrong. Oh my, I can't even describe how horrible that was. I literally couldn't get out of bed for about 5 days, I couldn't even sit up and read or watch telly. So there was no reading or blogging then, and once I was better I was back at work, still feeling run down and just not able to find the energy to blog.
Now for a more personal part of the recap and more of an explanation for my absence. Feel free to skip ahead if you're just here for the awesome bookishness!!! I have mentioned before that I suffer from depression and anxiety. It's something I have been dealing with for the last few years and it's an ongoing thing. I made the biggest mistake a lot of people with depression make, I stopped taking my medication when I started feeling great. The whole stupid 'Oh, wow, I feel so much better. I don't need this any more!'. Nope, wrong. Sometimes you just need help, and that's okay. But once you stop you feel okay for a while, but then you get bad again and you don't actually notice until you're really bad. But now I am back on my medication and more aware of this situation, so can push myself to do better - to get out more, read and blog and do the things I enjoy. Hopefully I will start seeing an improvement soon and my blogging mojo will return.
NOW BACK TO BOOKISHNESS! Thankfully, this horrible illness came to me
after
my meetings with Pierce Brown - don't think he'd have appreciated being sneezed on, unless he has some really odd fetish. So my recap this week is totally just going to be talking about Pierce Brown events. Apart from that I have felt like death, worked, felt like death, worked, felt like death, slept, felt like death, moaned a lot, listened to the Hamilton album non-stop and felt like death. So yeah, Pierce Brown is the only interesting thing to happen to me recently.
Basically every woman in the room.
So a few weekends ago, my first Pierce Brown event took place, this was at Waterstones Piccadilly. I dragged the James along with me, and took along all my books to get signed. When we got there, James asked whether he would have to deal with a bunch of swooning women - as he had been pre-warned that Pierce Brown has become known as 'the hottest YA author'. I assured him that it wasn't going to be that bad. Boy was I wrong!!! The room was filled with mostly women, all talking very excitedly about Pierce Brown... and all to do with his pretty face. The swooning and drooling was real people. So Pierce arrived and was taking part in a kind of discussion/Q&A. This was so much fun, although it was so long ago now I am forgetting so much, Pierce Brown, it turns out, is wickedly smart, absolutely hilarious, whilst also being quite self-deprecating and willing to laugh at his own expense - not to mention his fantastic taste in books, movies and music.
My feelings about the film
During the time where it was opened up to questions from the audience, I decided to be brave for once and ask a question. I had been wanting to find this out for a while, and here was my chance. But as I am an anxiety ridden human being, this felt like a monumental task, that made me kinda want to vomit. But I did it. My question was in regards to the movie adaptation. I wanted to know if they were going to go the root of other YA adaptations - although, to me, Red Rising is
not
YA, but more adult - and have a 12A rating. I think a 12A rating would really hinder this movie, and make adapting it hard. Pierce said he was hopeful, but ultimately it won't be up to him. He does seem to be doing the best he possibly can to protect his work and make sure the movie does it justice though, which puts me at ease - especially since he is writing the screenplay. He also said that Deadpool doing so well at the box office has also helped, it proved that 15/R rated movies can do well and make money. I still see them making it a 12A though, for money making reasons. I am very excited about the film, but also very nervous, I want it done super well!
After the Q&A, it was time for Pierce Brown to sign some books and have women make googly eyes at him. Now I was quite near the front of the queue and got to watch others go up. Now every other single person who went up for their photo, they all cuddled in next to him. Oh no, not me. The lovely Pierce Brown signs all my books for me, and we talk a bit more about the film adaptation. But when it comes to the photo, I just have to be the weirdo. On the table they had a cardboard version of the blade on the cover of Morning Star... And I just couldn't resist, okay! I just had to do my picture with me attempting to kill Pierce Brown, thankfully he was more than happy to do it. That's what he gets for those two chapters I don't like to talk about!!!
The next Pierce Brown event was the following Monday, this time it was an exclusive party at the Hodder offices. I went down with James again, and met up with fellow blogger,
Sarah
. Sarah is absolutely lovely and I see her at so many bookish events, so it was great to go with someone else who loves the books - James hasn't read them. The party was actually taking place in this beautiful room on their roof, it is all glass and lets you see out over London. Not only that, but it also has a stunning roof terrace that you can go walk out on and get a beautiful view of London. The party was decorated with planets and big posters that had quotes from the series on them. Not to mention vast quantities of wine and beer, which I took full advantage of. Plus there was yummy food, including cupcakes with Pierce Browns face on. If you wondered what Pierce Brown's face tastes like, it tasted delicious. I had such a fun evening, it was a lot of fun. There was lots of drinking and talking with fellow bookworms and bloggers. It was great to be in a room filled with people who had read the book, I finally had people that I could talk to about the book. I might have forgotten a lot about the evening, and that could either be because of the large amount of wine I drank, or because it was weeks ago now.
Now Lady Midnight might be a purchase that I end up regretting, we shall see. I have finally started trying to get through the series again, the first time I didn't make it past book one. I am still of the opinion that book one reads like poorly written fan fiction of a lot of different things, almost quotes word for word lines from Supernatural, has the most annoying lead character, is poorly plotted and far too long.
BUT
I am currently reading the second book in the series and I am enjoying it a lot more. So hopefully I make it through TMI and TID and get to Lady Midnight.
I bought A Gathering of Shadows, even though I haven't read book one yes. I definitely plan to though, it is just a question of when. Kook was sent for me for review, which is one I will be getting to very soon. Hex is a book I believe I won from Goodreads, although I don't remember entering the giveaway for it.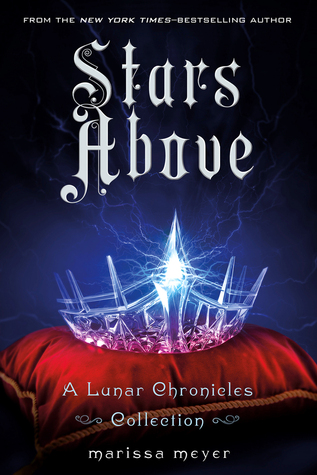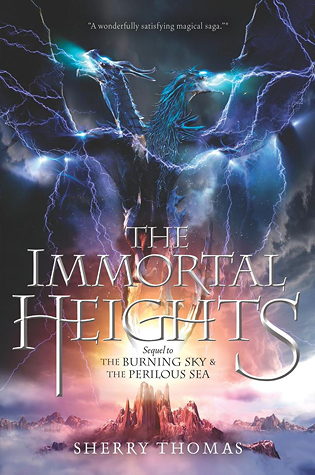 Yes, I have now completed my collection of this series. I have still only read Cinder and Scarlet though, really need to hurry up and devour the other two and Fairest and Stars Above too. Immortal Heights is yet another finale I am purchasing, without having even read book one yet. Ooops.
These beauties were sent to me by the wonderful people at Bloomsbury! I already had the first three in the series, but they have lovely new covers now. So now I can have a matching set on my shelf and give the other three away. I have read and really enjoyed the first three in this series, so I am really excited to see how the series wraps up in Star Struck! These are really adorable, cutesy contemporary YA novels, set in the UK.