I decided, quite a while back now, that I wanted to do a post on the problems with blogging and being a book blogger. As my fellow book bloggers will know, there are quite lot of them. Once I started to draft the post, I saw just how ridiculous it was to try to fit them all into just one. So I've decided to let each of the problems have it's own post. And so, today we are looking at the never ending TBR.
This is essentially what happened to my TBR:
Back in February, I counted up all of the physical books that I owned but had not read yet. I didn't include Kindle books, books from publishers or eARCs. I just counted books I had on my bookshelves. That was a grand total of 299 physical books that I own but have not read yet.
Here's what that looks like: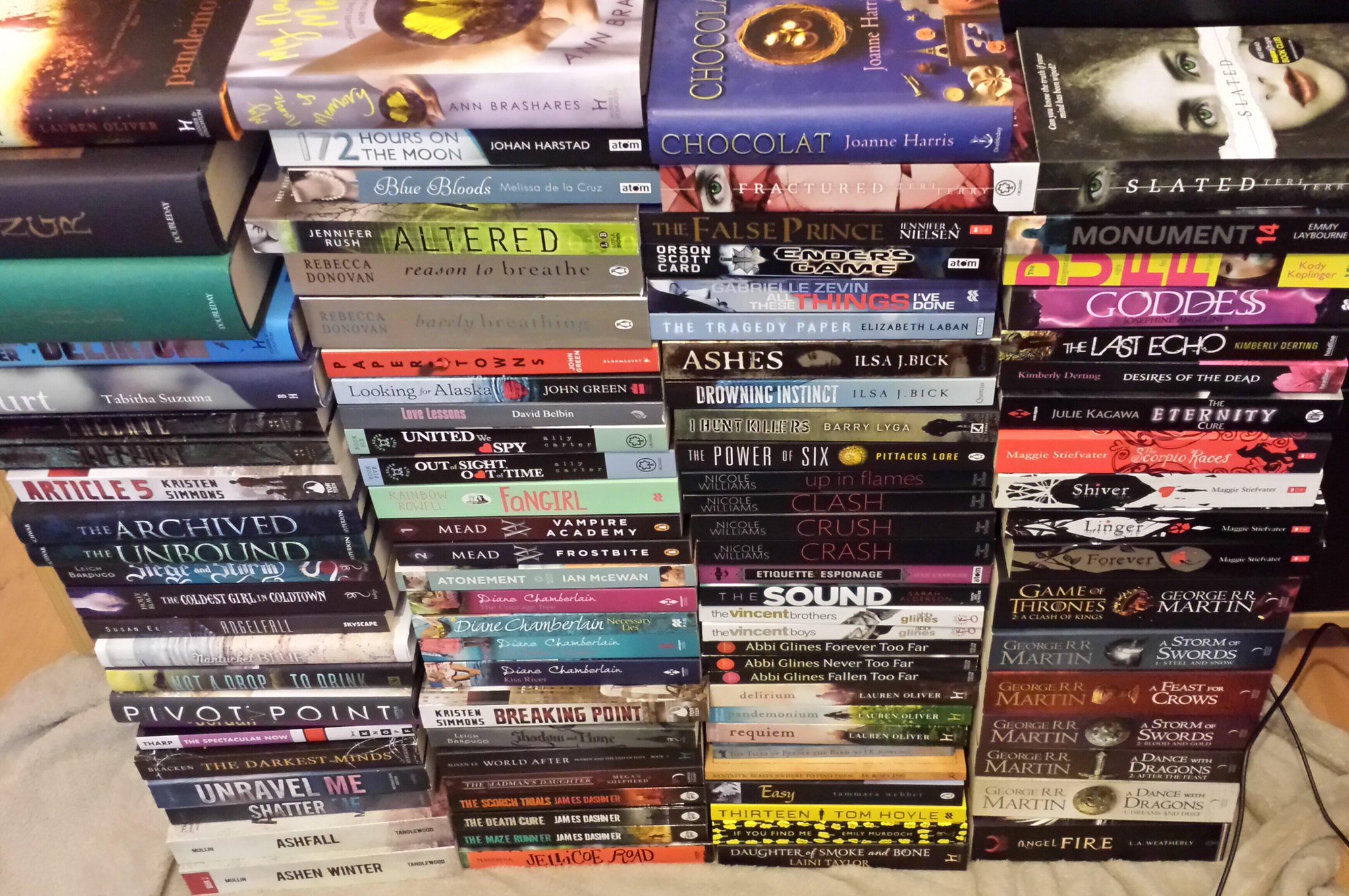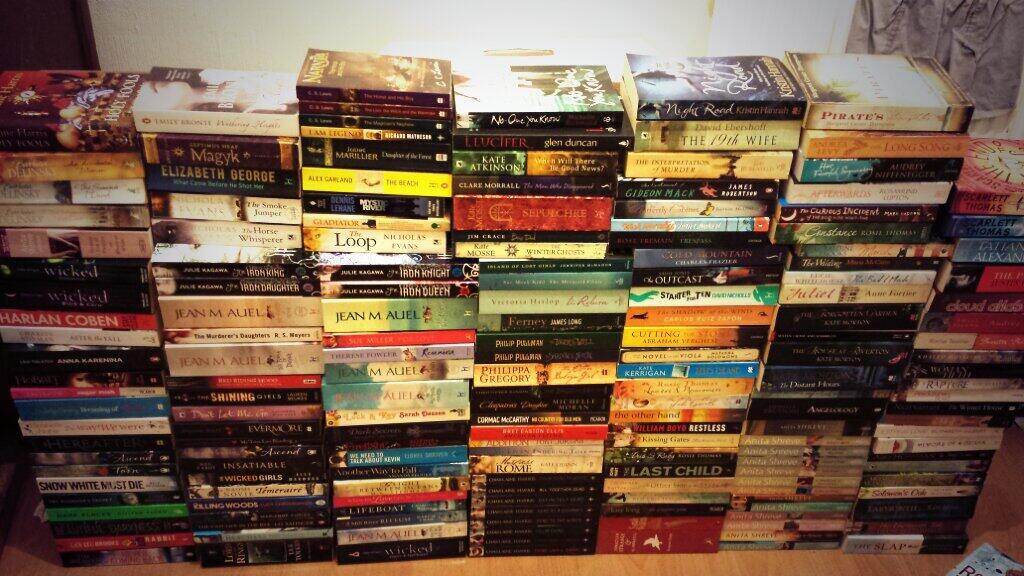 How many of those have I read in the 5 months since I did that post:
5
That's right, I have only read 5 out of the 299 books. I have read way more than 5 books since then, I just haven't got to any of these. That's because there are just so many more books that you see that you want, books come out or you go crazy on Netgalley or Edelweiss and request for too many. It's terrible!
The important question though is how many books have I bought since I did the last count, and then proceeded not to read. After that first count up, I had told myself I would get my book buying under control because it was a little ridiculous now. Well... I lied. So here's the answer:
I DON'T KNOW!!!
I have bought 92 books since then and not read them. So that's not including the ones I bought and bothered to read. I feel like I might have a slight book buying problem. Just a little one. If I minus off the 5 I have bothered to read since February, then add on the 92 I have since bought. I now own 386 books that I have not even bothered to read. Which is disgusting. Some of them I don't even have an interest in any more.
But I can't stop adding to my TBR.
I see a book that I want and I can't stop myself:
Then you see so many amazing looking books that you want on Netgalley or Edelweiss. And it's just so easy to hit that request or download button. You don't have the book there on your shelf, seeming like it's staring at you and judging you for not having started it yet. That's probably how I have ended up with 74 unread eARCs as well. And please don't get me started on how many library books I have out at the moment. Yes, it's over 100, and that's ridiculously excessive. But I work there. I can't help myself. I HAVE A SERIOUS PROBLEM! I usually end up taking 90% of them back unread.
I think the main problem for us book bloggers is that we are constantly discovering new books that we want to read. We see someone's glowing review of a book and then suddenly want to read it ourselves. Or we see that same book about a million times and kind of want to see what all the fuss is about. We fall in love with series and need the next book... As. Soon. As. It's. Out. No matter how many books we read, there are always going to be more books.
The problem with the never ending TBR is that you never feel like you're accomplishing anything. Or at least I don't. For every book I read, I probably add another 4 or 5 to the TBR. The sad truth of the matter is, I am never going to find the time to read all the books I want to read in my lifetime. Even if I get to live to reasonably decent old age, which is never guaranteed. And that's just depressing.
So maybe I should buy less books. Or borrow less. Or request less. But I can't stop myself, I have an urge to read all the books. If I love a book or really want to read it, then I want to own a copy. I like to be able to look up at my bookshelves and see all of these books I love or am dying to read. When it comes to my ever growing TBR, I have to admit:
I'm kind of hoping I am not the only person who buys way more books than she reads. My hope is that I will get to most of these... ONE DAY! So, anyone else with a never ending TBR that they keep adding to? (I assume all of you!) Anyone else completely fine with that? It would be a very sad day if I ever had an empty TBR list/pile.