Insta-love! Insta-love is definitely becoming one of my most hated tropes in YA fiction. Don't get me wrong, it's not limited to YA fiction, but that's where I encounter it the most. It's getting so bad that I want to fling my book across the room as soon as I realise I am about to witness insta-love. It can actually really ruin a book for me, just because I get frustrated by the whole ridiculousness of the situation and what it says about love to younger readers.
When I realise I am about to witness insta-love:
The main problem I have with insta-love in YA fiction is the fact that it isn't actually love these characters are feeling. It's lust or attraction, or whatever you want to call it. But it's not love. How can you honestly think you have fallen in love with someone you have known for all of two minutes? The characters know nothing about one another and barely have one real conversations, yet they're suddenly declaring their love for one another. Nope!
When they exchange 'I love you's' within a week or so of knowing each other:
I also worry about the younger readers of YA fiction, ones who haven't had many real life experiences of love. It's terrible to keep sending the message that the instant attraction you feel for someone is actually love, a forever kind of love. It's not. Let's be clear, it's just attraction. It doesn't mean you're going to have a lasting or happy relationship; or any relationship at all. Yes, they might be attractive but they could also be a total arsehole. The feelings that these characters keep declaring as love are really just attraction, and once you come to know a person that might not even last.
What really prompted me to write this post was my recent experience with The Jewel by Amy Ewing. You can read my full review
here
but, to summarise, I ended up being really disappointed with it. It's a real shame, especially considering how well it starts out and the potential it had. But it gets ruined for many reasons, the biggest one being the insta-love that appears at the 50% mark and springs up out of nowhere. Up until that point you have no love interest at all, then suddenly one is introduced and they have a few encounters and are suddenly ridiculously in love with one another.
What I find interesting is that some romances that I love are actually probably insta-love, but somehow work and don't feel like it. But what's the difference? I think it's the skill of the author and how they manage to pull it off. Sometimes they need the events in the book to take place over a short amount of time, but still want to include a love story. The way to do it without making it seem like insta-love is to actually have your characters converse with one another. They need to actually interact, talk and you need to make it seem like they have connected in some way. I recently read and loved Trial by Fire, which I thought had an excellent, slow-burning romance that appears slowly over time. But, was it really? When I think back on it, the book probably only took place over a few weeks. Yet the romance in it isn't one I would refer to as insta-love. It never felt like insta-love because the characters spend large amounts of time with one another, get to know one another and gradually get feelings for each other. It's not almost instantaneous from the moment their eyes meet.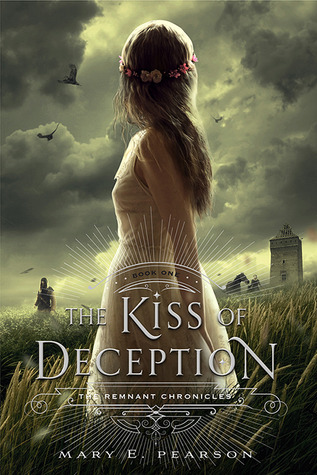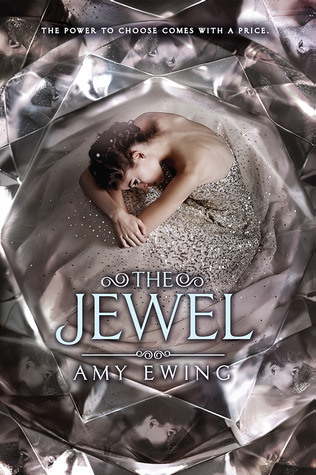 The Kiss of Deception and The Jewel are two books that ended up disappointing me. The insta-love that can be found in both books isn't the only reason that I didn't like them, but it definitely didn't help. I need a slow burning romance, one that doesn't just come out of nowhere. I need to see two people actually get to know and fall in love with each other. I think those romances work for me because they feel more realistic. It doesn't get my eyes rolling and upset my gag reflex the way that insta-love does.
I really just wanted to see what the general thoughts on insta-love were? Are you a fan? Is it a trope you are getting sick of? Do you have any examples of where insta-love really works? And, most importantly, is it instalove or insta-love or insta love? I still don't know.