Why do books and readers glorify abusive relationships?
***Warning:
If you are easily offended then I would probably advise just skipping this post. It contains quite a lot of ranting and a fair bit of swearing. But as the amazing Stephen Fry says:
This question came into my head when I was thinking of my answers to one of Book Badger's upcoming Five Friday Favourites topics. That topic is your not-so-favourite leading lads, as in the leading guys you don't like. I got to number two on my lists and realised a pattern, they were both guys who would be classed as abusive towards their partners. But, they are guys that girls swoon over and rate highly as their book boyfriends and this disturbs me. I don't think we should be showing abusive behaviour as romantic, desirable and completely normal.


I am going to be including a lot of quotes and sayings from The Perks of Being a Wallflower for many reasons. The most important being that I think that book puts across the right message to teenage girls and guys everywhere. Don't just sit there and accept being treated like garbage, find someone who makes you happy and who wants to make you happy.
The fictional character that got me absolutely ranting in my notebook and made me realise I needed to write this post was none other than
Travis Maddox
. If you don't know who that is, he is a character from the book Beautiful Disaster by Jamie McGuire. Now this book holds a
4.23 average rating
on Goodreads, which is really impressive, and it has been rated over 200,000 times. Look through all the 5 star reviews and you will see words like amazing, sexy, hot and sweet describing him. You'll also read people proclaiming that they
'love'
him.
Why?
He is not amazing, sexy, hot or sweet. He is manipulative, volatile, controlling and, most importantly,
abusive
. And people find that desirable, really?
Here is a description of domestic abuse:
Domestic abuse
, also known as
spousal abuse,
occurs when one person in an intimate relationship or marriage tries to dominate and control the other person. (from here.)
And also says this about it:
Domestic violence and abuse can happen to anyone, yet the problem is often overlooked, excused, or denied. This is especially true when the abuse is psychological, rather than physical. Noticing and acknowledging the signs of an abusive relationship is the first step to ending it.
Well, I have read Beautiful Disaster and can happily say that Abby was a victim of domestic abuse and just sat there and took it. And everyone around her just excused it and acted like it was completely normal. And now readers are reading it and viewing it as a beautiful and desirable relationship and one to strive for.
NO!!!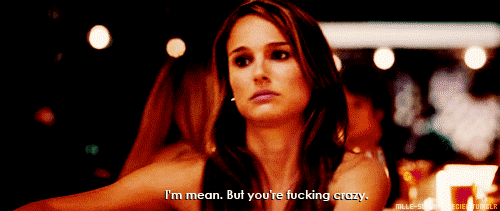 Travis Maddox is in no way swoon worthy. He is a guy that really just needs professional help, not a girlfriend. He is ridiculously manipulative and I can't for the life of me figure out why so many women seem to find him attractive. Please read a list of the following things he does and tell me if these are romantic or the acts of a deranged man who needs serious help, not a girlfriend:
Buys Abby a puppy that must be kept at his apartment, because then she will have to come and see him.
Smashes up his own phone in order to stop himself from phoning her, he has no self control and apparantly wouldn't be able to stop himself.
Demands Abby change her outfit as he doesn't deem it appropriate and will be more worried about 'who's looking at your tits' than the fight he's supposed to be having.
Violently beats up anyone, including his friends, who look at Abby any way he doesn't approve of or says anything about her that he doesn't like.
Calls Abby Pidgeon or Pidge, - come on, that's practically abuse right? It's abuse of the ears at least. Yuck.
Has a threesome as some act of revenge against Abby and her indifference towards him, knowing that she can hear him the whole time.
Literally pulls her out of a car to stop her kissing a nice, normal guy.
When he wakes up and she has left, he proceeds to smash up his own room and break anything he can get his hands on.
Refuses to leave the bathroom while she is showering because he wanted to bring her stuff to her (they barely know each other at this point). Then proceeds to brush his teeth even though she asks him to leave. Actually shouts at him to leave and he refuses because clearly he doesn't need to listen to her, her opinion doesn't matter. He brought her a toothbrush and is clearly a perfect fucking gentleman.
I have to agree with Percy on that one: no, no, no, no, no! None of that is even remotely romantic. None of that describes a man that you would want to be in a relationship with. None of that describes a person that you would want to spend the rest of your life with. That describes a very scary guy, a guy who should really look into getting help and counselling for all of his issues. And those are only the examples I can think of. I'd reread it so I could list them all, plus quotes but I am not putting myself through that again.
And Abby is just as bad in this book, but I am concentrating on the guy right now and his apparent appeal to so many women. This book provides us with the perfect example of everything that should be avoided in a relationship, everything you should not put up with or be looking for. These things should not be shown in a romantic or desirable way. Abby and Travis can barely function without each other and that is not normal, that is not love.
Travis is a stalker:
2.
To follow or observe (a person) persistently, especially out of obsession or derangement.
And, personally, I don't find that attractive in a person. If you really feel like you want and need a guy like Travis in your life then I feel sorry for you. You would have to be as deluded as Abby to want to go and marry someone who is essentially abusive towards you.
I feel that these kinds of male romantic interests are becoming more and more popular, especially in New Adult. I think Edward Cullen is to blame, seeing as girls seemed to find it romantic that a guy would sneak into your room at night to watch you sleeping. That he would take out parts of your car to stop you going to see someone he didn't approve of. I don't like that.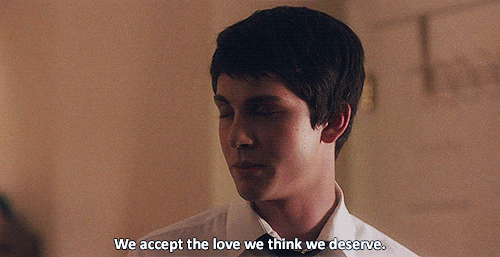 I hate to think of the message this sends to guys when women proclaim that guys like this are desirable, that they are hot. I'd hate to think that they would view that as an acceptable way to act towards and to treat a woman. Relationships should be about a mutual love and
RESPECT
for one another, not someone
'belonging'
to someone else. Travis literally tells Abby he belongs
TO
her, not with her but to her. Like he is her property, like she owns him.
I feel his behaviour is completely overlooked because of how he is described pysichally. You shouldn't be able to treat people the way her does just because you are good looking. He isn't even realistically good looking. He is described as being muscled and with a perfect six pack, even though he doesn't exercise, go to the gym or eat healthy. Well the only people I know with bodies like that had to really work hard for it, and work at maintaining it every day. Not the perfect Travis Maddox, who also happens to be ridiculously intelligent, with perfect grades even though he doesn't pay attention in class, take notes or study. Okay then, if you say so.
Please, do!
I have to admit that I wonder about the people who swoon over Travis. If they had a friend or a daughter who was in a relationship like that, would they really find it romantic? If they came to you and told you the list of things I listed, would you really be suggesting it was romantic? Would you encourage them to go and marry that guy? I hope the answer is no, otherwise I am signing you up for therapy sessions right along with Travis.
So for all the men out there. No, I don't want you to forbid me to see certain people or tell me who I can and can't be friends with. No, I don't want you to blackmail me with puppies so that I will come see you, even if I don't want to. No, I don't want you to drag me from a car because I am happy and dating someone who isn't you. No, I don't need nor want you to beat the shit out of someone just for looking at me. No, I don't want you to be obsessive, controlling, manipulative, unstable and a complete lunatic. NO.
To Abby, the girl who desires and wants to marry this man.
Somebody explain the appeal?!?
I seriously need someone to explain to me why they find this guy appealing. Why would you desire a character like that? He is absolutely hideous. I literally need some long explanation because not even one small part of me can remotely understand or comprehend it.
So what do you guys think of Travis Maddox? Do you think he is book boyfriend material? Do you think books like this are glorifying abusive relationships? I feel like they are and I hate the message they are sending to people about what should be acceptable in a relationship.