Top Ten Tuesday is a weekly meme hosted at
The Broke & The Bookish
. Each week they host a different top ten topic.
FYI
I am ridiculously behind on replying to comments and visiting people back atm. Please forgive me, I got two new bookshelves and have been spending hours and hours, over the last few days, organising and reorganising them. I will get to them all on my week off, which starts on Thursday. WOOP, WOOP!!!
I was happy that we got to pick how we wanted to do this weeks topic. I decided to go with characters that Id really like to slap, and there are a ton. I am sure you all know the feeling well, of wanting to reach inside a book and slap the hell out of a character. It could be because they are pissing you off, are whining or are just completely infuriating. Surprisingly, the characters that I most want to slap are the ones I either really, really love or really, really hate.
Bella Swan
Now I have read all four Twilight books, and I've enjoyed them to some extent but, my god, Bella Swan is one of
THE WORST
characters ever. She makes me want to bitch slap her all round the place. As far as annoying characters go, for me, Bella Swan will always be number one. She begins dating someone who is unsuited for her in every way, who's controlling and, quite frankly, really creepy. This guy is the perfect example of who NOT to date, so Bella deserves a slap for thinking he is perfect boyfriend material. Plus, she's ridiculously clumsy and spends all her time needing to be saved by Edward. Also, when she gets dumped she literally just curls up into a ball on the floor and stays there for hours. *vomits*
Lord Voldemort


Lord Voldemort is the perfect villain, and one that everyone can love to hate. I can't actually decide whether Voldemort requires a slap or if he just needs a hug, something he clearly didn't get enough of as a kid. He's a grown man who spends all of his time trying to kill a young boy. He's a malignant narcissist who is in need of years of therapy. I'd also recommend he see a plastic surgeon about that nose, he looks far too creepy without one. Then I could break it with the sheer force of my slap to his face.
See... he craves the hugs.
Katniss Everdeen
I know, shocking, but she makes the list. For the most part, Katniss Everdeen is the perfect heroine. She's strong, independent and manages to survive the Hunger Games, not one but twice. But she makes herself worthy of a slap for two reasons. Reason one is that she can be completely indecisive at times. Gale or Peeta, Peeta or Gale - just pick one, it's not as hard a decision as she makes out. Her constant flitting from one to the other gets really tiresome to read. Reason two is that she can be downright miserable at times. Why I understand that she had to kill people, watch friends die and go through the Hunger Games twice, she is still unbearably miserable - you survived, you're alive, so for f-sake live and maybe try smiling every once in a while. She's probably one of the most realistic heroines, she's affected by what she's seen and been through... but I want to slap a smile on her face all the same.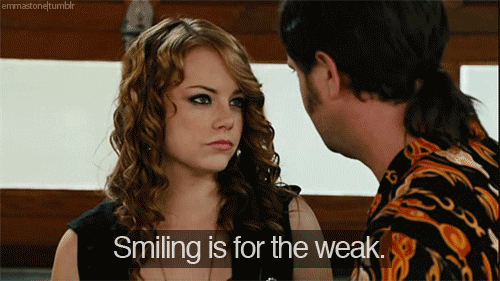 America Singer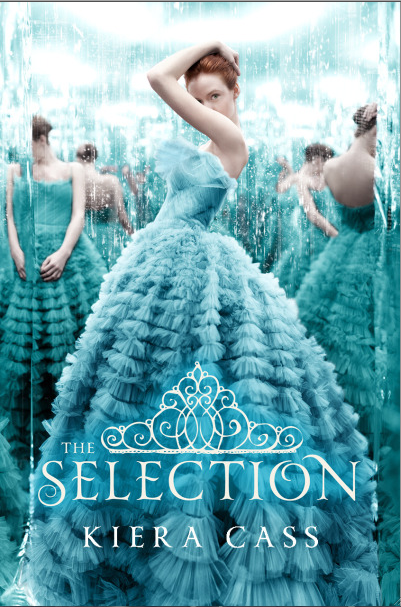 She makes the list because she is a huge annoyance as far as characters go. First, her name is America Singer and she's American and a singer... seriously? I want to slap her just for that. She's also infuriating because her situation isn't that bad and she whines far too much about it. Her brother wants to be a football player but, since he is in a caste system for the arts, he will not be able to pursue a career in it. America acts like this is the most tragic thing that could ever happen to anyone ever. If Katniss Everdeen could meet this girl, I am pretty sure she would slap her for me.
America Singer... really?
Edward Cullen


Twilight is one of those phenomenons that left thousands of girls declaring which 'Team' they were on, but I've never been able to root for Jacob or Edward. I can merely suppress the urge to find a way to land myself inside the book so that I could finally get the pleasure of bitch slapping both of them. Edward is rather scary/creepy as far as male romantic leads go. Yes, he was turned into a vampire at seventeen, but he has still been alive for a hundred years and is, technically, an old man. So it's a little disturbing that he is a hundred year old man who is actively pursuing a relationship with a seventeen year old. He's also obsessive, controlling and possessive, and also thinks sneaking into someones room to watch them sleeping is perfectly normal. Nope, it's creepy; you require seven million slaps!
Ronald Weasley


I LOVE RON! I think if I could marry a fictional character then I would definitely make that guy my husband. So it might seem weird that he is making this list, but that boy is definitely deserving of a slap. He was just so incredible slow when it came to Hermione and it drove me insane. It takes him seven years to finally realise his feelings for her.... seven years! Then he waits until they are in a battle, where they could potentially die, to actually make a move and express his feelings. Plus, his jealousy towards Harry and many of his actions in Deathly Hallows make him very worthy of a slap.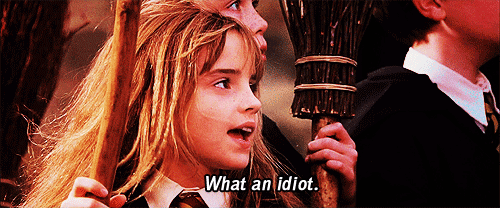 Tris Prior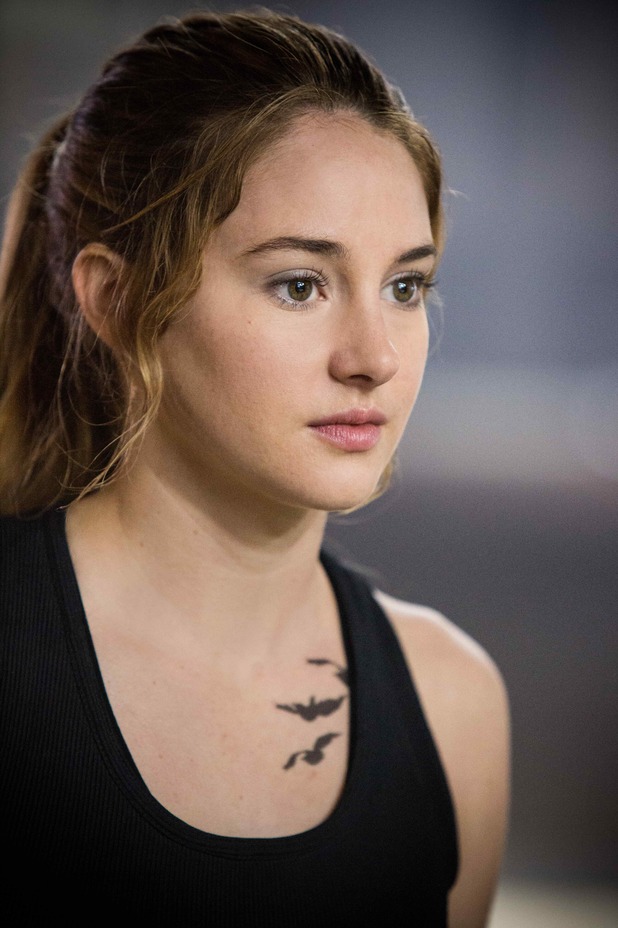 I feel a little bad writing this after seeing the film because film Tris rocked! But book Tris... not so much. In book one she chooses to leave behind her family and picks Dauntless at her choosing ceremony. Dauntless is the faction of the brave, who thing jumping off movie trains and beating the crap out of each other is all kinds of fun. The fact is that Tris chose that for herself, and it was a sign that we had one brave, strong female lead. And that was what we got... for one book. But then Tris just becomes rather weak, miserable and whiny. She spends her time making rash, bad and completely stupid decisions that make me want to reach in and yank her out the book so that I can knock some sense into her.
I was actually pleased with how Allegiant ended, it finally put a stop to her near constant whining! So, Tris Prior, your constant whining makes you ridiculously worthy of a big ol' slap.
Jacob Black
If I could, I would probably have a list that was just full of characters from Twilight, quite a lot of them deserve to be on it. Jacob is on here for two important reasons, his pining for Bella and his imprinting on her infant daughter. Bella chose Edward, a crazy, possessive vampire, a clear sign that she is crazy and yet Jacob still wants to be with her. This goes on for four books, until finally he manages to move on. Hooray! But, wait a minute, he moves on to her infant baby, which is just weird. This is then accepted ridiculously quickly by Bella & Edward, another reason why they both deserve slaps. The characters of Twilight really need to learn to be with people who are closer to them in age. So, Jacob Black, your desire to one day be romantically involved with Bella's baby makes you completely worthy of the list.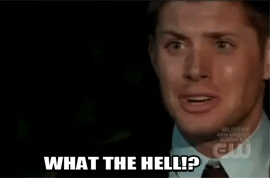 A small baby...
Harry Potter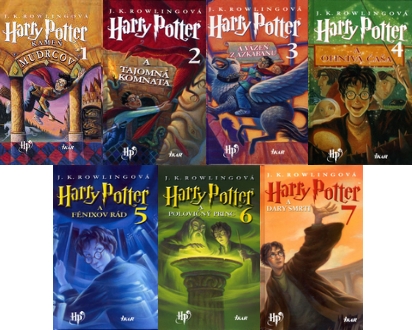 I think the Harry Potter series is one that every person should read, but it is full of many annoying characters that you want to hit at times. Harry makes this list because when he hits his teenage years he becomes very self-centred and a bit too 'I'm the Chosen One and my life is so hard.' I'm sure having the pressure of saving the wizarding and Muggle world from Lord Voldemort must be pretty tough, but it's no excuse to be horrible to all the people around you. He shouts at his friends, who've stuck by him through everything, and generally makes out like he's doing all the hard work. I really wish Hermione or Ron had given him a good slap in book 5, he clearly deserved it.