This is a weekly meme that I am hosting here at Reviews from a Bookworm. To take part all you have to do is share a movie review once a week, link back to Reviews from a Bookworm and add your link to the linky tool.
I am a very naughty blogger, I don't have a movie to review this week. It's not that I haven't watched any, I have watched quite a few this week. The main issue is that I kind of just watched a ton of Robin Williams movies, and I wasn't compelled to review them. I adore his films, but I wasn't in the mood to watch them for the means of reviewing them. I just wanted to sit back and enjoy them.
I did buy Captain America: The Winter Soldier on DVD and rewatched that. But I have already reviewed it. So you'll have to wait till next week for another movie review. Feel free to link up any of your own films reviews though.
I have been meaning to take part in both of the following memes for a while now, so its nice to finally be able to get to them. I will be taking part in
Reading is Fun Again
's
Thoughtful Thursday and
Okay, Let's Read
's
Thursday Thoughts, picking between them or doing both topics each week.
Advanced Reader Copies (ARCs)
Have you ever received an ARC? Did you request it or did they reach out to you? What advice regarding ARCs would you give to bloggers/reviewers who are just starting out? Do you have a preference between physical ARCs and eARCs? Do you have a specific plan or technique you go by in order to stay organised when it comes to reading and reviewing ARCs?
After I download yet another eARC.
They mean eARCs as well as physical ones. I have received both, but have only very recently begun requesting and receiving physical ARCs. I use both Netgalley and Edelweiss to get my eARCs and think they are so easy to use and have amazing selections. I also think they are a very easy way to get ARCs. I have a lot of great luck with those, I usually get accepted for any book I request and I also have auto-approval for all my favourite publishers on Edelweiss. Auto-approval is both a blessing and a curse. If you can just instantly download the book then it's very temping to do so, without even considering whether you really want to read it or not. So that is my first piece of advice, make sure it's a book that you're actually going to take the time to read. Don't just request as many books as you can because if you get accepted for them all then you have a ton of books waiting to be read. I am very guilty of doing this, so I have been trying to get better. I have been downloading and requesting a lot less ARCs on both sites.
But, if you want to see what my outstanding eARCs look like... here's my rather embarrassing shelf on Goodreads.
As you can probably tell from looking at my shelf, I clearly don't have a great plan or technique for getting through my ARCs. This is mostly to do with the fact that I am definitely a mood reader, I can't force myself to reading something if I am not in the mood for it. I did try to be organised. I bought a diary and put the books into it on the days they were due for release. This meant I could see when I needed to have it read and reviewed by. It was a great plan, it just didn't work well.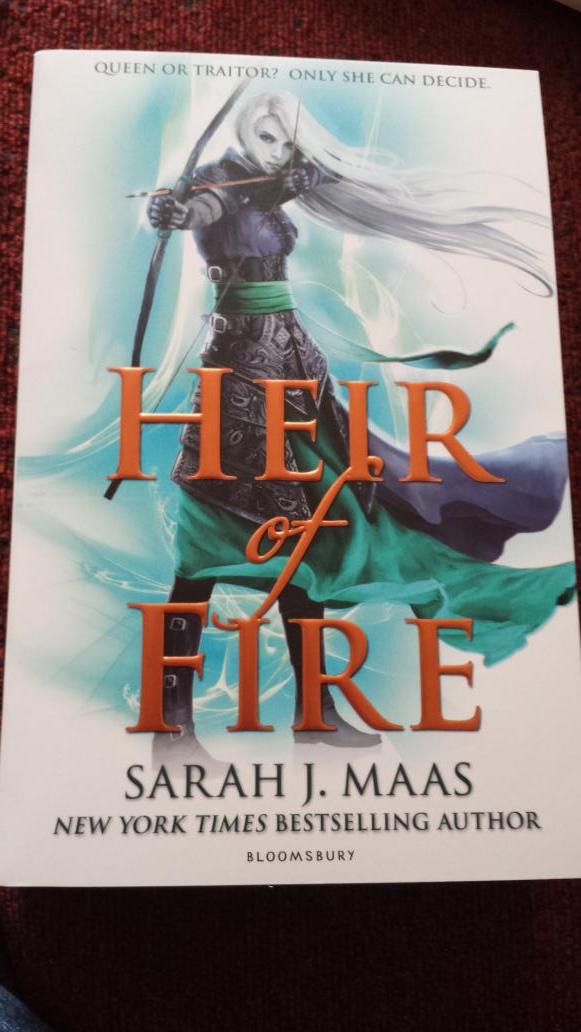 When I received my finished copy of Heir of Fire.
I have recently started receiving a few physical ARCs. I haven't requested too many but I am so grateful for all the ones I have received. I find EW and NG easy to use, but I much prefer a phsyical book to an ebook. This is for one simple reason, my eyes really start to hurt and sting when I read on my ereader, but this doesn't happen at all when I read a physical book. I have no clue why or what the huge difference is but it does change my reading experience. I am much better with physical copies, everyone I have received I have then read and reviewed straight away. My favourite thing is that some publishers will send you a finished copy instead of an ARC copy. This means it has the cover and everything. I actually freaked out this week when I was sent a finished copy of Heir of Fire. I was planning on buying it anyway and now I don't have to.
My main advice to people starting out is to stick to sites like Netgalley and Edelweiss. Physical copies are expensive and it costs a lot for the publisher to send them to you. It's better to wait until you have been blogging for a while, have built up a following and a viewership and then consider requesting physical ARCs if you want to. But Edelweiss and Netgalley are amazing, as I am from the UK it allows me to get copies of books that I wouldn't get because they aren't being published in the UK. For example, HarperTeen don't send ARCs to the UK, so you have to get them online. I also advise only requesting the books you are desperate to read. And don't be disheartened if you don't hear back from a publisher straight away, sometimes it can take a while.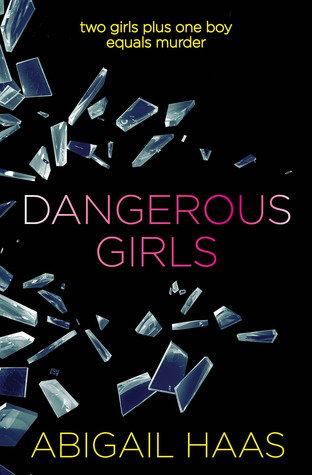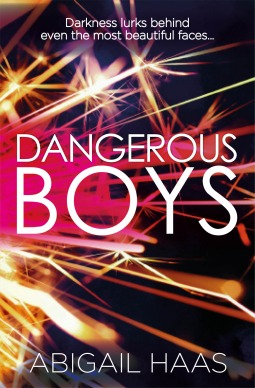 I have read and loved both of Abigail's books, Dangerous Girls & Dangerous Boys. To celebrate the release of Dangerous Boys, I am giving 2 winners the chance to win paperback copies of both Dangerous Boys and Dangerous Girls. It's open internationally, as long as Book Depository ships to you!