Title: Unleashed (Uninvited #2)
Author: Sophie Jordan
Publisher: Harper Teen
Buy this book: Amazon
(US) / Amazon
(UK) / Book Depository
Davy has spent the last few months trying to convince herself that even though she tested positive for Homicidal Tendency Syndrome (HTS), she wasn't the murderer everyone saw her as. But they may have been right about her all along. Because now Davy has killed.

On the run from a brutal military training camp for HTS carriers, Davy meets a band of rebels led by the charismatic Caden. He encourages Davy to join his group and fight for carriers, but as Davy struggles to trust Caden's violent world and her growing feelings for him-she also questions her own potential for violence, which could be lying dormant just below the surface. But if she doesn't belong with Caden and his followers, is there anywhere she can call home?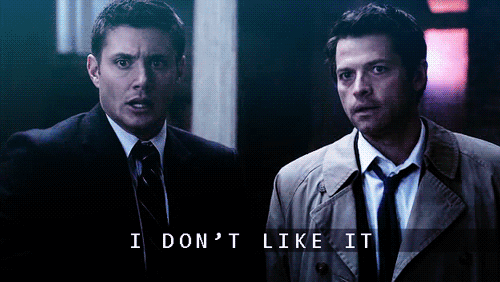 When I saw Caden in the blurb and not Sean.
I know quite a few people didn't enjoy book one in this series, Uninvited, but I absolutely loved it. Most people weren't happy that there wasn't an explanation provided about the HTS gene and how that is even supposed to work. But I'm the girl who enjoys superhero movies, if I was going to sit there and question the actual science behind them then I wouldn't enjoy them half as much. Sometimes you just have to enjoy the story for what it is, a piece of fiction. My review for
Uninvited
was really glowing, I was completely won over by all of the action, but also by the romance between Davy and Sean. So imagine my surprise when the plot summary for book two doesn't even mention Sean once. I was not happy with that and I became very nervous to start this book, especially with the mention of a new male character, I began to worry that this was going to turn into another horrid love triangle book and I was not looking forward to it.
I wish that I was able to say that I enjoyed Unleashed just as much as I did Uninvited, but I would most definitely be lying. I was so disappointed by this book and part of me really wishes that I hadn't read it and had just made up my own conclusion to this duology. We come into the story right where book one left off, Davy and the others have managed to escape the training camp and are about to make the crossing into Mexico. It's painfully obvious from the blurb that she's not going to be sticking with these guys for too long, and that happens by about page 70. Davy finds herself in trouble and is rescued by a guy who just happens to be part of a resistance cell and is going to go out of his way to save her from everything.
When I realise a books going to be ALL romance.
What I really liked about book one was the fact that the romance in it wasn't the main focus. I've said time and time again that I don't mind romance in my reads, as long as that romance only takes up a small part of the plot. Uninvited did this well, the romance was there but it was more of a slow build and wasn't the focus of the story. I liked that I couldn't put the book down because it had a lot of action to it. As Unleashed was the concluding book to the series, I assumed it would be packed full of action and I'd be reading into the early hours of the morning, unable to put the book down. I couldn't have been more wrong, this book became all about the romance. What makes that a million times more frustrating is the fact it's a completely new romance to book one. Maybe some authors can pull of introducing an entirely new love interest and get you to suddenly root for them, but this did not work here.
I liked Davy in book one, by the end she was becoming strong and didn't constantly need Sean to keep jumping in and rescuing her. I didn't like that we suddenly have a new guy show up who feels the need to constantly jump in and save her. You'd also think that being part of the group that's trying to take down the Wainwright Agency that Davy would get to play some role in this. She doesn't. Everything happens without her because she's too busy having yet another romance storyline with a guy I don't really care for. I was hoping for action, suspense and twists and turns, what I got was romance and melodrama.
I can't even begin to express just how disappointed I was with this conclusion. It had zero of what I was hoping for and just ended up making me really annoyed. Book one was really good, it was one of my favourite reads last year, and there's nothing more disappointing then when the conclusion to a series doesn't live up to your expectations. I received this book filled with excitement, so sure that I was going to absolutely love it. But, quite honestly, my feelings can be summed up in one gif:
Yay, this is going to be epic. Lets get my celebratory cake ready! Wait.... what? What? Ehhhhh, f*ck this sh*t.
*I received a copy of this book from the publisher in exchange for a free and honest review.