I skipped one week of hauls because I had barely any books and then suddenly I went home and had a pile of packages almost as tall as me. I am drowning in books. Some of the review books sent to me were super random too, so not sure what to make of them. Since my last recap post a lot has happened as well, so be warned.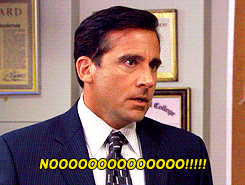 First off, I had so many issues with my bank that just led to so much stress. I had my bank account compromised and thousands in transactions was trying to be taken out. My bank declined most of them but let about £400 worth of payments to go through. Then I had to wait over two weeks to get that money back. It was so frustrating and my bank were not helpful at all. So I gave up and am now switching banks, which actually ended up benefiting me as they offer you money to switch.
I then got crapped over all over again last Sunday, when I woke up to an email from Blogger saying they had deleted my blog. As you are currently reading this ON MY BLOG, you can probably guess that I've since got that sorted. But it was very upsetting at the time to wake up and find my blog just GONE. For no reason. Sucks. So, be warned, if you have a Blogger account. They have an automated system that takes blogs down and it accidentally deletes blogs regularly. Luckily you should be able to get it back. Does make me want to figure out how to go self hosted.
I counted my books last weekend and almost died of a heart attack when I counted up and realised I had 1,127 books physically sitting on my shelves. I didn't realise I had over 1,000. I thought I was at about 900, so I was well off. I am a little scared that this is the size of it now... how big will it be in a few years! I'm adding another 15 to that number just in this haul alone. My fiance argues I have too many books, but I don't know if such a thing actually exists. You can never have too many books. I can build myself a book fort, or an actual book house, with furniture made from books.
The other thing that has happened since my last catch up is the fact I have become obsessed with Hamilton : The Musical. IT IS INCREDIBLE! I have the album and have basically just been listening to it on repeat and nothing else. I highly recommend. It's supposed to be coming to the West End next year and I can't wait. I will be getting tickets, even if I have to sell a kidney or something to afford them. I WILL BE GOING!!! I saw there was a
Hamilton Book Tag
so I knew I had to do it, it was a lot of fun.
I have a review copy of Morning Star but I
HAD
to get a hardback finished copy! Especially since I will be meeting Pierce Brown and getting him to sign them. I'll be getting the ARC signed too. I also have the first book in hardback on order, I just really hope it arrives before the party on Monday. I loved Rossi's Under the Never Sky series, so I knew I would have to read her latest YA novel. Every Move is the third in the series. I just finished book one and I loved it, I might be a little bit obsessed with Mycroft and Watts - those two are adorable! The Lie Tree and The Man in the High Castle were on special and I want to read both, so I grabbed them both.
This gets to be all by itself because I am so excited to be able to read this. I can't wait to get to this. I'm currently rereading book one, I plan to binge read all three together. And it will be glorious! I really hope Arin and Kestrel get a happy ending, otherwise I might cry.
Whisper to Me is one that Bloomsbury sent to me and I am very excited for it, sounds like a great contemporary. Radio Silence is another review copy that I requested and am really looking forward to getting to it. The next two, The Reaction and The Power weren't ones I requested, but the publishers sent me the first two for review as well, so I guess I should get to these series as some point. I love Heather Gudenkauf, so I was super happy to accept a review copy of her new one. She writes books that are similar to Jodi Picoult, who is a favourite author of mine.
The Other Side of Silence is a psychiatrists memoir on her experience dealing with depression, I am excited for that one. As someone who suffers from depression and anxiety, I think it will be nice to read about someone else's experience and how they handle it. The other four review copies are so random. An Ounce of Hope I kind of understand as I know they sent me book one and I read and reviewed it. The other three are ones I will give to a woman at work who I know will read them.