This is my first ever Feature & Follow post. I took the advice of another blogger who said I should participate, thanks
Jenn Renee Reads
!
Feature & Follow Friday is a weekly blog hop hosted by
Parajunkee
and
Alison Can Read
, each of whom feature a chosen blog of the week. It is a way for blogs to gain exposure but also so you can check out and follow other blogs.
This weeks featured question isn't a question. But for each of us to share our favourite blog or to just share a blog we really enjoy.
This week I want to choose Jenn Renee Reads as I would not be doing this if she hadn't shown it to me!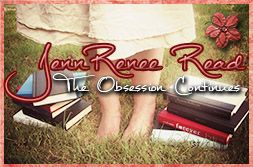 So check her out!