Five Friday Favourites is a weekly event hosted by
Book Badger
, where once a week, a five favourites subject is posted and everyone is welcome to join in. You can find out more about Five Friday Favourites and the future subjects
here
.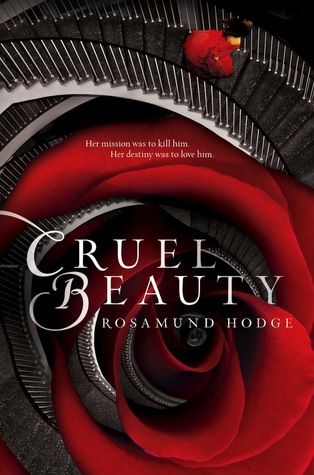 Cruel Beauty by Rosamund Hodge


I know people really loved this one but it just didn't work for me. I don't really understand all of the love for this book and the romance within in. I just found Ignifex to be one of the worst love interests I have ever come across. He isn't one, he's just a giant douche. Plus, he is hundreds of years older than our teenager narrator who he then sleeps with. That's not romantic, that's gross. If you want to check out my review then you can find it
here
.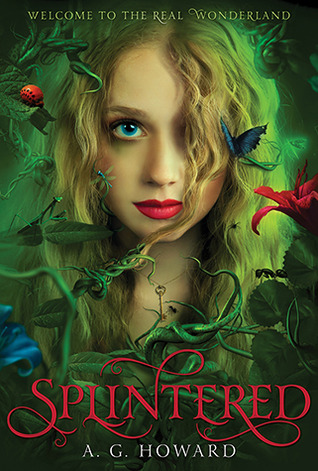 Splintered by A.G. Howard
Me throughout the entirety of the book.
This book has an amazing cover and that was what first drew me to it at work. I then saw it was a book that would go into the world of Wonderland and I got really excited. I just find Wonderland really fascinating and scary and thought this book would rock. The author perfectly crafts this dark and dangerous Wonderland but I realised I don't do strange and weird. It was just too strange, too freaky and too weird and it didn't work for me. I also didn't really like any of the characters, Alyssa annoyed me, Jeb was just
meh
and don't even get me started on Morpheus. If you want to read my review of Splintered you can find it
here
.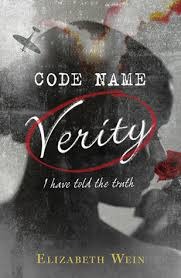 Code Name Verity by Elizabeth Wein
I'm sure the Gestapo just LOVE picnic stories!
I know, I know! This is one of those books that has a huge hype around it, so much love given to it and so many people love the friendship in this book. It's one of those books that had so many people weeping. And then there was me. I wanted to either fall asleep or throw this book across the room in frustration. This book wasn't interesting, it was really boring. It also didn't really make much sense historically and therefore it just felt really, really, really unbelievable as a story. Yeah, I'm sure the Gestapo are just going to let you sit there and spend hours writing pages and pages about boring picnics and a love of motorbikes. Give me a break. Plus, I felt nothing at the end. Not even one tear. If you want to read my review/rant for this one then you can find it
here
.
Every Day by David Levithan
How I came to feel about D.L.
I really loved the whole concept of this book and thought it sounded fascinating. I started to really enjoy it at first but then it just went quickly down hill for me. The author seems to write a story that is all about accepting people for who they are, regardless of sex, race, sexual orientation, religion or anything else. Now that is a beautiful message to have in a book. But then he has a character who's fat and this is how he chooses to describe them:
"his size comes from negligence and laziness, a carelessness that would be pathological if it had any meticulousness to it. While I'm sure if I access deep enough I will find some well of humanity, all I can see on the surface is the emotional equivalent of a burp."
Way to practice what you preach. VOMIT! Not a fan, won't be reading your books again if your message is accept anyone for who they are no matter what, unless they are fat and then they're clearly the most disgusting human being on the planet. LOVELY. If you wish you read my review of this one then you can find it
here
.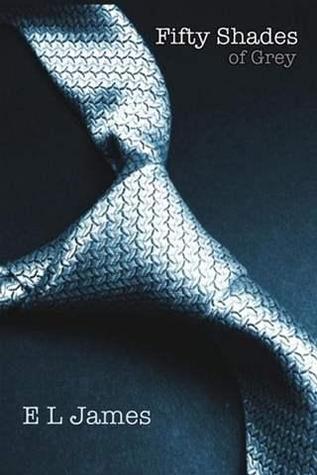 Fifty Shades of Grey by E.L. James
To those who found this romantic.
I just don't get why this book became popular, I'm sure the hype convinced people that they loved this even if they really didn't. It's not well written, in fact is laughable just how bad it is. It's not a romantic story at all, it's yet another book romanticising controlling relationships with partners who are basically abusive in the way they treat their partner. I hated Anna, I hated Christian and I hated the fact that this was Twilight fanfiction. This had over 500 reserves at my work at one point and that is just sad. This is why hype is such a bad thing, I'm sure there are decent, well written erotica out there but this just isn't one of them.
One chance to win a Kindle Fire HDX, to enter go here.
You can also enter my 1,000 Bloglovin followers giveaway below. For full details go
here
.