Top Ten Tuesday is a weekly meme hosted at
The Broke & The Bookish
. Each week they host a different top ten topic.
This weeks topic should be about the top books I almost put down but didn't. I found that one really hard, the only one I could think of was Life of Pi. For the most part, if a book is so bad that it makes me want to DNF then I can't really class it as a top read. That's my opinion at least. So instead I am going for the ten books I wish I'd put down. This is a much easier list to compile because who doesn't finish an awful book that they hated and wish they could get that time back.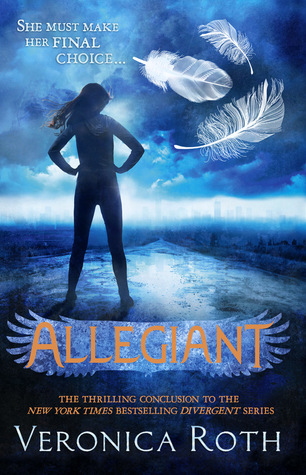 Well, the top book has to be
Allegiant
by Veronica Roth. If there is one book I wish I could go back in time and unread, it would be that. The end is what a lot of people had issues with, but for me that wasn't the case. I had a problem with the entire book, it was dull as hell and basically she just reused the storyline from book two. All she did was changed the name of the fighting groups. After spending £8 just for the ebook of it I was pretty angry when it was boring as hell and made me want to go to sleep. I was also less than impressed when she did Four's POV, and had it sound like whiny Tris the whole time. Not attractive. Please, anyone, invent a time machine so I can go back in time and unread it! You can read my
spoiler-filled
or
spoiler-free
review of Allegiant.
The second book has to be
Fifty Shades of Grey
by E. L. James. I read that book because I worked in a library and had about a million people come in and reserve it. After being told for the thousandth time that I
had
to read it, I finally did. Because we had over 500 reserves, I bought the boxset super cheap at The Works. This is just awful! It makes me so sad that the fastest selling paperback book in the world, taking over the wondrous, magical and excellently written Harry Potter, is Twilight fanfiction! Seriously, TWILIGHT FANFICTION! She just changed the names from Edward & Bella and got a book deal. It's not even well written fanfiction... it's terrible! I must refer you back to Alex Day on this one.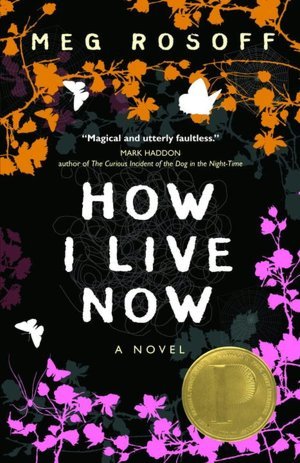 How I Live Now
by Meg Rosoff was a book that I had heard a lot of brilliant things about. So I was more than a little upset when I read it and realised that I absolutely hated the whole thing. Seriously, what was everyone raving about? That book infuriated me from beginning to end. The whole war scenario made NO sense and was NEVER explained. Daisy was the most detestable character. And no one batted an eyelid when this 15 year old girl starts sleeping with her 14 year old cousin. I recently watched the film, review will be up next week, and it was soooo good! Way better than the rubbish I forced myself to get through. If I could unread it, I would! You can read my review of it
here
.
Beautiful Disaster
by Jamie McGuire, another book that was raved about but turned out to be absolutely awful. Yet another book that shows a weird, controlling, abusive relationship as something that we should find romantic and strive to find ourselves. No! Books really need to stop with the creepy controlling guys and the ditzy, stupid girls who find them desirable.
The Impossible Knife of Memory
by Laurie Halse Anderson. I loved Speak, so when I got the chance to review this book early I was really excited. But, I honestly just didn't really like this one at all. Hayley felt forced, she didn't feel like a teenager to me. It seemed like the author was trying to hard to make her sound young, and used these strange phrases that I have never heard a teen say before. The romance didn't work for me, the two of them rarely communicated and they just got on my nerves. But, my biggest issue was the rushed, melodramatic end. You can read my review
here
.
Every Day
by David Levithan is another book that every other person in the world seemed to love, and then there was me! I just didn't get it. Issue 1: The blurb refers to Day as a HE, but he's not a he or a she. Day has no gender and that really bothered me that they couldn't even get that right on the cover. I'm a slim person but I really detested the way Levithan portrayed anyone overweight as disgusting, lazy people... In a book that's all about accepting people for who they are. So, his message is accept a person no matter their race, gender, religion, sexual orientation or anything else... but if they're fat then JUDGE THEM HARSHLY! You can read my review
here
.
I hate starting a book and realising it's going to be a series when it really doesn't need to be.
After the End
by Amy Plum was one of those books and if I could go back and unread it then I would. It was just really stretched out and the storyline really dragged, yet it's going to be a series. The storyline doesn't really justify the need for it to be told over more than one book. So now I've read a book that had no real conclusion and that bugs me. But there is no way I am going to be picking up the sequel. You can read my full review of it
here
.
This one will probably shock a lot of the blogosphere, but I really wish I'd put down
Fangirl
by Rainbow Rowell. That had such a huge hype surrounding it that I was convinced I would love it. No suck luck. I was bored almost the whole time I was reading it. Loads of people loved Cather but her character really irritated me, she was such a bitch to Levi. Why did that boy even like her? Plus, Levi was really boring. The fanfiction was pointless and Simon Snow is just a copy of Harry Potter and yet exists in a world where Harry Potter still exists; they even mention HP in the story. Nope, that's stupid! You can read my full, rant-filled review
here
.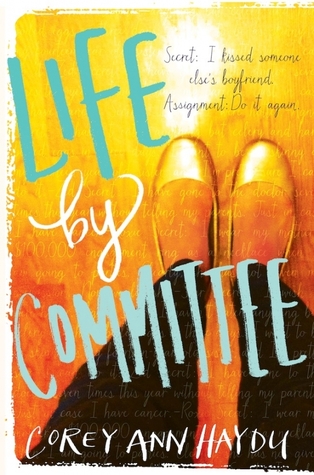 Life By Committee
, which I will have my review up for this week, is a book that is essentially like Mean Girls. It wasn't that brilliant a story and had so many similarities to Mean Girls that it was a little funny. The main character is really full of herself and that drove me crazy. I just feel like I could have spent the time I wasted on this book reading something a lot better, or watched Mean Girls.
The Treatment
by Suzanne Young. I want to go back and put that one down because it kind of ruined The Program for me and I loved that book. It got five stars from me and then The Treatment came along and made me question why I even liked The Program so much. The Treatment was just nowhere near as good, didn't answer all my questions and had a ridiculously rushed ending. Also, Realm was a character that I just wanted to kill, what a knob! You can read my full review
here
.
One chance to win a Kindle Fire HDX, to enter go here.
You can also enter my 1,000 Bloglovin followers giveaway below. For full details go
here
.
a Rafflecopter giveaway
Five Friday Favourites:
Not-so-Favourite Leading Ladies
My Weekly Book Haul:
10/05/2014
Boys Like You
by Juliana Stone: Review
Leave a link to your own TTT so I can come check it out!