I, like a lot of bloggers, use the commenting back system. It's essentially the practise of going to comment on someone's blog if they have taken the effort to comment on yours. So, for example, if it's a meme then visiting other blogs and commenting back is kind of the whole point of taking part. But, it also applies when someone takes the time to read your review or discussion post and comment on it. As a blogger, I understand just how long it can take to visit other blogs and comment on them. So, in my opinion, it just seems like the polite and caring blogger thing to do - so I always try to visit and comment on anyone who comments on my blog.
Oh noes! Why you hide your blog
from me? :'(
But, this is where the problem starts. Most people don't link back to their blog, sometimes as they don't expect you to comment back or it might seem presumptuous if they do. This poses a problem as you have to hope their blog is linked to whichever way they chose to comment you on. Sometimes this isn't the case and I am then left struggling to find a way to comment back. Other times it takes a bit of hunting down, which takes up even more time. So, if you have a blog then I don't mind if you want to leave a link at the bottom of your comment. In fact, I would kind of love it and it makes visiting you back a lot easier. After trying to hunt down 30 or so blogs in one day, you start to feel a bit like Loki over there. Oh blogosphere, why do you hide your awesome blogs from me?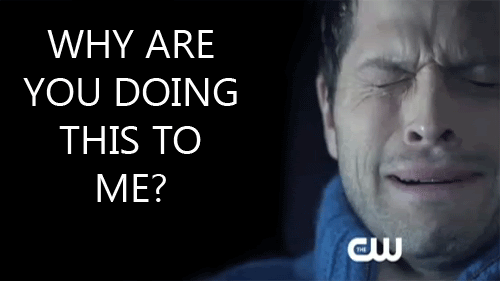 When CAPTCHA tells me I got it wrong!
Hunting down the blog you want to comment on is only half the battle though. Soon you start to feel like a performing monkey who's being made to do tricks for treats. It's always rewarding to read someone's review or discussion and be able to leave a comment. But, it can get a bit tiresome when there are about a million hoops to jump through before you can do it. We all know the evils of CAPTCHA, which I am pretty certain is removed from my blog. For the longest time I didn't even realise it was on there because it doesn't come up when you reply on your own posts. If it's still on my blog then PLEASE let me know, I know how irritating that thing can be.
When I get the CAPTCHA right first time.
CAPTCHA is one that I do understand. I don't have it now because it's time consuming for other bloggers and I don't get too much spam without it on, maybe 1 comment every couple of months. If your blog is getting a lot of spam then I understand why you need it. I think the new ones that just contain numbers are a lot easier because you can tell what the numbers are. The word ones are just a headache, especially when it's all smashed together and you're squinting trying to figure out if it's an I or an L that you're looking at.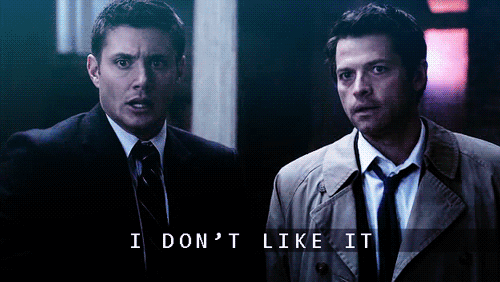 MATHS! Noooooooooo....
Then there are other hoops I am made to jump through that just boggle my mind. The ones where you have to solve a basic maths equation get to me a little. They're usually the most basic of maths problems, but still. I have to use brain power and actually think about it. So we all know that 3 is the answer to 4 + __ = 7, but that doesn't mean I like it any less that I have to do maths. Maths!?! Who likes maths? Nobody, that's who. I feel like the internet is trying to take me back to school. No thank you.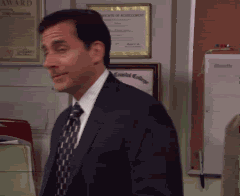 When you encounter the 'loader'.
But, then we have the winner of all winners. The one hoop that I can't always make myself jump through because it irks me so much. The horror of typing out a long, meaningful comment only to try and post it and find a message that says:
You must reload this page to comment
. Oh, well f**k you very much, you evil commenting system that's clearly out to ruin my life. But then you take a breather and realise that you can just copy the comment, reload and then paste it. Okay, that's simple. I'll do that. And then... THE HORROR! You paste it only to find another message:
You must wait 20 seconds before posting your comment
. And then that's when my resolve usually cracks and I give up.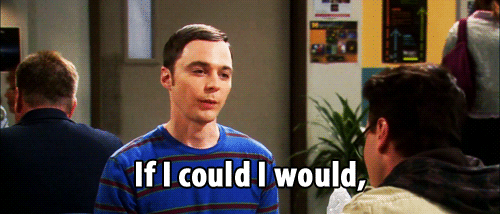 Take the time to reload?
It's a little crazy, especially after doing all the other steps in order to comment. That's just the one spammer preventer that gets me every time. It's just all the effort that's involved, the loading, the copying, the pasting, the waiting. Who has time for that? Me, if I wasn't such an impatient person but I am.
I do find some of the other methods to be a lot easier to deal with. The cute picture ones that as you to move a specific item seem to make me smile more than anything. I don't know why, they're just so damn cute! I also think the little check box that asks you to confirm you are not a spammer is pretty easy to do. It takes a second and it's done.
Am I the only person who sometimes gets tired of all the different ways you have to perform in order to comment? They're necessary to prevent spam but it doesn't make them any more annoying. I find it irritating that Blogger hides the CAPTCHA settings so well, took me forever to figure out where it was located. For the most part, I usually find it easy to just do any of these methods in order to comment because I obviously liked the content enough to want to comment in the first place. But, every now and then, I come across the
loader
and lose my mind!
So what commenting hoop do you find the most annoying to jump through? What's your favourite one? Are there any that bother you so much that you don't even bother to do them?
One chance to win a Kindle Fire HDX, to enter go here.
You can also enter my June giveaway, where
3 winners
have the chance to win any
2
of the books I have reviewed in 2014 so far. For full details go
here
.