I feel like I should give you all some warning. You're not going to be finding deep, meaningful insights into Disney films in this post. It's just not going to happen. I get fed up of all the talk of Disney being sexist and sending a bad message to young girls. That, in my honest opinion, is absolute rubbish. I grew up on Disney and I still watch the movies now and not once as a kid did I think women were weak, had nothing worthy to say or that they always needed saving from men. Sure, that's what some might see as an adult but that says more about you then it does about Disney.
As I have said, I grew up on Disney and I am fine. I don't think a makeover is going to change my life. I didn't fall in love with a guy who locked me in his house. I didn't run off and marry the first guy I saw. And I don't believe in Happily Ever After, The End. In my opinion, the world is shitty enough in reality to teach us all that Disney isn't real so I am not going to stop kids watching movies just because the Princess has an unobtainable waist size.
So, for all the shits & giggles and my love of Disney, I wanted to post some of the lessons Disney taught me. But, as I have said, don't be expecting deep and meaningful right now. You ain't going to get it.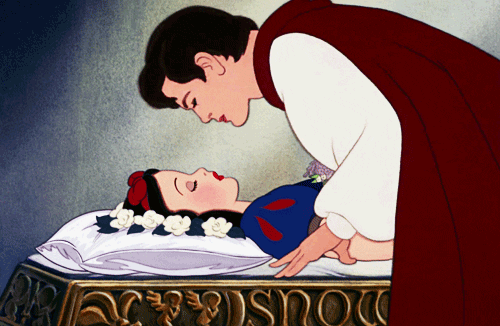 It's okay to kiss a dead person...
Clearly Stephanie Meyer took inspiration from this movie when writing Twilight.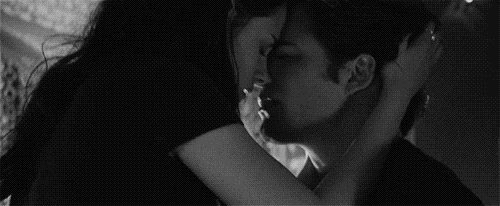 ...apparently.
Watching someone sleep is totally okay.
If you can sneak a kiss in, even better!
I'm getting the sneaking suspicion that Stephanie Meyer took all her inspiration from Disney.
Uncles are evil.
They will kill your parents.
This is a lesson that all kids should learn early on. Watch your uncles like a hawk. They'll say they're just hugging your parents goodbye, they're secretly trying to crush them to death. You must always be ready to jump in and rescue your parents when it's needed.
Never trust an Octopus with breasts.
I haven't since. Lesson learnt.
I mean, come on, Ursula knew her stuff.
Bow & arrows are totally cool.
Hunters are all big meanies!
Stepmothers are evil.
This is why my father is never allowed to remarry. Ever.
I joke... maybe.
Old people can't be trusted.
They don't actually need help crossing the road. This is just a trick to get you close to them. They will kidnap you and attempt to steal your youth.
Marry a beast if it gets you your own library.
Oh don't worry Disney, I will!
Simple as.
I can ride on a Golden Eagle... right?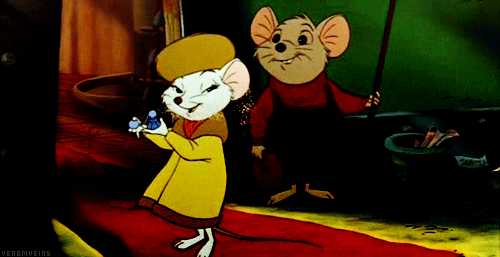 Animals can talk.
Sometimes.
Never trust a man with a snake topped walking stick.
Case in point.
These are just a few of the many amazing and important life lessons that Disney has taught me. I've named this Part One as I am sure there will be more Disney life lessons that I will want to share with you soon.
One chance to win a Kindle Fire HDX, to enter go here.
You can also enter my 1,000 Bloglovin followers giveaway below. For full details go
here
.