Friday Finds is something that was started over on
ShouldBeReading
and Stacking the Shelves over at
TyngaReviews
, I am in love with all of these as I love finding other blogs to follow and books to read through these! So check them all out and see what you find, Stacking the Shelves has a lot of participants as well which is great. This is basically a way for me to show what books I have received, borrowed or bought each week. All book covers and their summary come from back of book or Goodreads.
Oh dear, why can't I have just one good week! This has been another week with ups and downs, and I have found myself falling back into another reading slump! NEVER GOOD.
I had a barbecue on Sunday with my wonderful, amazing family. It was so much fun and just nice to spend time with them all. I stole as many cuddles as I could with my baby second cousin because she is just too cute. The food was good, we had some drinks and listened to some music and just had a chill day. I love my family so much, Sundays are days I look forward too because it's family day.
The boyfriend and I watched all of season 1 of Hemlock Grove, he was supposed to be watching it alone whilst I read or blogged but I got hooked. It was probably one of the strangest shows that I have ever seen. I think you keep watching just so you can try and figure out what the hell is going on. The end was super strange and sad, I was gutted by the end. Not sure I even want to watch season 2 now.
I finally got a dress for my boyfriend's brother's wedding, which is gorgeous and I love. I hate shopping but my mum agreed to come help and we were doing well, found the dress in the first shop we went in. But, whilst looking for a jacket in another shop, I realised I'd had my phone stolen from my bag. To make matters worse, the phone case had my bank card in. I had to spend three hours going to the bank to cancel it and in the phone shop sorting out my insurance claim to get a new phone sent out the next day. I got a replacement phone and am waiting for my new card to arrive, so that's all good. It's just all the personal things on my phone that makes me sad, don't want some thieving *insert choice word here* going down my pictures and messages. I lost all the pictures I took of my second cousin, which makes me the most sad.
Work has been drama filled but none of it mine, so I am fine on that front. I was out of my reading slump after two amazing reads, and then this week I read My Last Kiss & #scandal and was super disappointed in both, they are very immature reads for YA books. I'm slumping again and will be rereading TFIOS before seeing the film (not out till 20th here!!!!!! WHY :'( ) and hopefully that will help me out of this slump!
That's right blogosphere, for the first time since I started blogging, I haven't bought or borrowed any books this week! YAY! I feel like I accomplished something for some reason, but it wasn't intentional. I just didn't see anything that I really wanted to read, a sure sign that I am in a slump right now.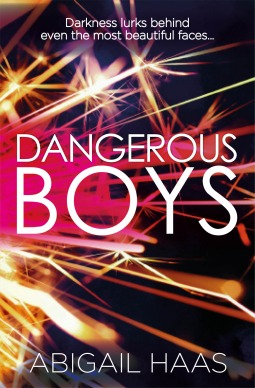 Three teens venture into the abandoned Monroe estate one night; hours later, only two emerge from the burning wreckage. Chloe drags one Reznick brother to safety, unconscious and bleeding; the other is left to burn, dead in the fire. But which brother survives? And is his death a tragic accident? Desperate self-defense? Or murder?
Chloe is the only one with the answers. As the fire rages, and police and parents demand the truth, she struggles to piece together the story of how they got there-a story of jealousy, twisted passion, and the darkness that lurks behind even the most beautiful of faces…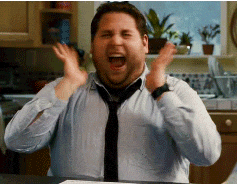 If you saw my review of Dangerous Girls (you can read it
here
, if you so choose) then you know that I absolutely loved that book. I am glad it's picking up more of hype on the blogs atm, more people need to experience the mind fuck that is that book. This isn't a sequel, but it is another thriller and I am so beyond excited to get to it. My buddy reader, Amanda at the wonderful Book Badger, didn't get approved because Netgalley was being a meanie, and I'm a little sad not to be able to experience it along with her. Our buddy read of Dangerous Girls was so much fun and I wanted to be able to do that again. Thrillers clearly make the best buddy reads!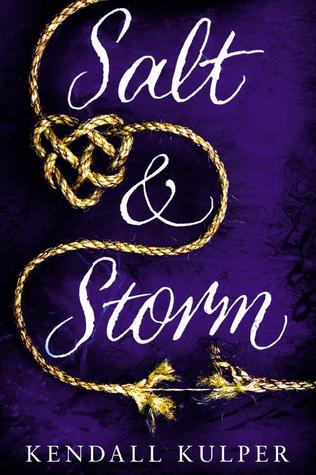 Sixteen-year-old Avery Roe wants only to take her rightful place as the witch of Prince Island, making the charms that keep the island's whale men safe and prosperous at sea. But before she could learn how to control her power, her mother, the first Roe woman in centuries to turn her back on magic, stole Avery away from her grandmother. Avery must escape from her mother before her grandmother dies, taking with her the secrets of the Roes' power.
When Avery awakens from a dream foretelling her own murder, she realizes time is running short—for her and for the people of her island, who, without the Roes, will lose their ships and the only life they know.
With the help of Tane, a tattooed harpoon boy from the Pacific Islands, Avery plots her escape from her mother and unravels the mysteries of her mother's and grandmother's pasts. Becoming a witch may prevent her murder and save her island from ruin, but Avery discovers it will also require a sacrifice she never expected—one she might not be able to make.
This seems to have a title of Witch of Salt & Storm in the UK, which seems like a bit of a mouthful but does convey what the book is about better than the other title and cover.
One chance to win a Kindle Fire HDX, to enter go here.
You can also enter my June giveaway, where
3 winners
have the chance to win any
2
of the books I have reviewed in 2014 so far. For full details go
here
.