I saw the Reader Problems Tag on Olivia's
blog
, and couldn't stop myself from doing it! This tag was created by Tiffany on her
About To Read
YouTube channel. I can never resist a good tag! Feel free to consider yourself tagged if this is something you feel like doing.
1. You have 20,000 books on your TBR. How in the world do you decide what to read next?
It feels like this isn't some hypothetical situation that I need to imagine. It feels like my TBR is pretty close to 20,000 books. Okay, maybe that's a slight exaggeration. But I know I own at least 200-300 books that I haven't read yet. Then all the eARCs and ebooks. So, yeah... Story of my life.
I don't have a method for choosing what to read next. Sometimes I am good and go by what review books need reading that month. Other times I just go for whatever I fancy reading at the time, no matter what that is. I've considered a TBR jar or writing a TBR list and sticking to it, but I'm pretty sure that wouldn't work out.
2. You're halfway through a book and you're just not loving it. Do you quit or are you committed?
I am terrible at making decisions, and this is one I really struggle over. Before I started blogging I had never put a book down and marked it as DNF. I always pushed myself to finish it no matter what, even if I absolutely hated the book or was so bored with it that it was painful to read. I stuck with it. I've gotten better at quitting books now, but I still struggle. It depends on how bad the book is, sometimes the truly awful ones make me want to finish them just so I can write a review about why they were so awful.
3. The end of the year is coming and you're so close, but so far away on your Goodreads reading challenge. Do you try to catch up and how?
I haven't gotten too behind before, but if I did then I would probably try my best to catch up. I'd just make sure that I dedicate at least an hour or two a night to reading, something I haven't been able to do recently. Taking part in readathons can help as well, it gives you a bit of motivation to power through some books.
4. The covers of a series you love do not match. How do you cope?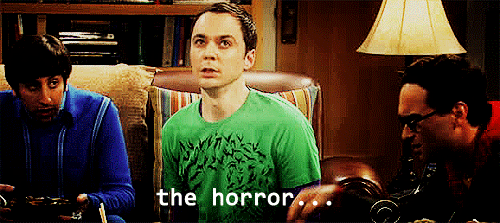 I don't.
There are two kinds of people in this world. There's the kind that don't mind if they have some books in a series in hardback and others in paperback, or that the books are different sizes or the covers don't match. And then there are people like me. Yes, I have hideous bookish OCD. I want all the books to match... the size, the cover and whether they're all hardback or paperback. I know some people couldn't care less, but I do. I care far too much. So I'd try my hardest to get matching covers but if it's not an option then I'll suck it up, but be dying on the inside.
5. Everyone and their mothers love a book you really don't like. Who do you bond with over their shared feelings?
Go to Goodreads. Go to Twitter. Go to the blogosphere. Someone, somewhere will have hated it too, you've just got to find them. I'd usually use the blog to vent my feelings, and then I usually find at least one other person who felt the same as me. That's been the case with books like Fangirl and The Maze Runner, I thought everyone loved them but I had so many people expressing similar feelings to my own in the comments. Oh internet, how I love thee.
6. You're reading a book and you are about to start crying in public. How do you deal?
I hate when this happens, and it has happened to me. I usually like to try to act super casual like'
Don't worry about me, I'm not weeping into my book and silently cursing the author for doing this to me',
even though that's totally what I'm doing. I try to avoid reading books or the ends of books in public that I am sure will make me cry. But sometimes there's no knowing what will have me blubbering.
7. A sequel of a book you love just came out, but you've forgotten a lot from the prior novel. Will you re-read the book? Skip the sequel? Try to find a synopsis on Goodreads? Cry in frustration?!?
Now I'm wishing I hadn't already used the story of my life gif, it would come in real handy for this one. I have a terrible memory, something I've mentioned a lot on the blog. I reread books in a series before I get to the sequel. It's time consuming but I kind of have to, otherwise I'd just be confused when reading the book and it can hinder my reading experience.
8. You do not want anyone. ANYONE. borrowing your books. How do you politely tell people no when they ask?
Me when a friend tries to go near my bookshelves.
This is where I am happy that nobody I know enjoys reading in the same way I do, so nobody ever asks. But I actually don't want anyone borrowing my books. I don't trust people to treat them in the same way that I would. I used to lend books to my mum and sister, but then they'd come back with broken spines and I'd have to restrain myself from hurting them.
9. Reading ADD. You've picked up and put down 5 books in the last month. How do you get over your reading slump?
I'd go and pick up a trusted favourite, something that I am certain I will enjoy. That way it takes the pressure off and I don't need to worry about whether I will like it or not.
10. There are so many new books coming out that you're dying to read! How many do you actually buy?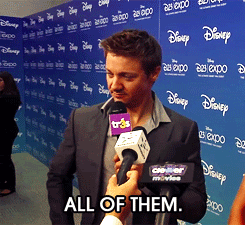 I have a rather large book buying problem, so I'd probably cave eventually and buy each and every one. Sometimes I'll wait a little while and see what the reviews are like. But, yes, the majority of the time I end up buying them all.
11. After you've bought the new books you can't wait to get to, how long do they sit on your shelf before you get to them?
Days. Weeks. Months. Years.
It varies from book to book, but sometimes it can be years before I finally get to the book. There are some books on my shelf I am not sure I will ever get to. There are some I have given away without ever reading them.
This was surprisingly fun. I'm going to tag a few people below, but feel free to consider yourself tagged if this looks like something you'd enjoy doing.
Talon by Julie Kagawa: Review