Title:
The Geography of You and Me
Author:
Jennifer E. Smith
Publisher:
Headline
Buy this book:
Amazon
/
Book Depository
Owen and Lucy are stuck in a life. As they await help, they start talking...
Though brief, the time they spend together leaves a mark. And as their lives take them to Edinburgh and San Francisco, to Prague and to Portland they can't shake the memory of the time they shared. Postcards cross the globe when they themselves can't, as Owen and Lucy experience the joy - and pain - of first love.
As each makes their separate journey in search of home, they will discover that sometimes it is a person rather than a place that anchors you most in the world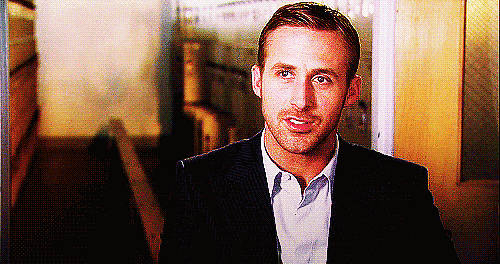 This shrug sums up by book feelings.
This review is so hard for me to write. Mostly because I just finished the book and it was not a pleasant goodbye. I finished this book and I
literally
threw it across my room. That's right, me, the person who is completely OCD about my books, happily launched this across my room in frustration and anger. It's not bad, it's just really underwhelming.
It had such a sweet beginning and I thought I was going to love this book so much. Lucy and Owen meet when they are trapped in a lift together during a blackout. The night they spent together was just so sweet and the two together were so cute. I instantly loved them together and was totally behind them as a couple. They find themselves being taken in different directions though, Lucy ends up moving to Scotland with her parents and Owen goes on a road trip with his father. It was once they got separated that the plot began to drag.
They barely communicate with one another, just a postcard every now and again. This was when I felt things really begin to slow down and my interest waned. The book goes from being about the characters and their growing relationship to a book about places. It became a lot more of a
I did this, I said that, I went here, I thought that
kind of book and that got to me. I started to feel the character's personalities slipping away and that upset me. It turned into a big non-event where barely anything actually happens.
Owen was a character that I still really loved no matter how fed up I got with the book. A lot has happened to him, he's trying to deal with the death of his mother and how that's changed his father and the relationship they have. I liked watching the journey that Owen went on and how he overcame his problems. It did make Lucy a tiny bit unlikeable though, her problems weren't really problems, something that's very apparent when you compare them to Owen's.
Me at the end of this book.
If I am being completely honest with myself, it was the ending more than anything that really turned me off the book. Lucy had a good thing going with Liam, this hot, Scottish rugby player but she still has feelings for Owen. I can understand feeling a connection to someone, but they spend so long apart and barely speak to one another. I just felt like their romance was unrealistic and also not going anywhere. They live in different countries, with no plans to ever live closer to one another. That's not a romance that is ever going to work. The ending was just so open and ambiguous and really pointless. I finished the book feeling angry, wondering why I had even bothered to read it in the first place.
3/5 Butterflies
I definitely preferred The Statistical Probability of Love at First Sight, but this was an okay read. It had a strong start but I lost interest as the story went along. I've not been having much luck with romances recently, none of them have been satisfying. This one just disappointed me because the end was really underwhelming. I am one of those people who likes my books to have a proper conclusion. I like satisfying endings but who doesn't. I like Owen and Lucy as characters, I just don't see the two of them together. I just want Owen to find a lovely girlfriend near him who can actually be there for him.
*I received a copy of this novel from the publisher in exchange for a free and honest review and received no monetary compensation for this review.