Friday Finds is something that was started over on
ShouldBeReading
and Stacking the Shelves over at
TyngaReviews
, I am in love with all of these as I love finding other blogs to follow and books to read through these! So check them all out and see what you find, Stacking the Shelves has a lot of participants as well which is great. This is basically a way for me to show what books I have received, borrowed or bought each week. All book covers and their summary come from back of book or Goodreads.
This has been a busy, hectic, stressful week. One of the boyfriend's brothers was getting married and the wedding was going to be in a castle in Ireland. It sounds really cool but it meant booking time off work, sorting out travel arrangements and everything else. I hate travelling, especially via planes and airports because it's just so stressful. This time was no different. The wedding was okay, the castle was amazing but the overall trip was hell. It was stressful, there was a ton of travelling by car and there was a point where I had to go 36 hours without sleep! Finally got home to find that they'd just closed the M11 at the junction to and from Stansted airport. That meant that getting home by 11pm turned into 1.30am. I had never been more happy to see my bed before.
My reading slump was definitely not helped by the stressful trip. I took four books with me and my kindle, determined to get a ton of reading done. I barely managed to finish one of them, which I was halfway through before we even left. Not good. This horrific reading slump does mean that I am working on a totally helpful, not at all sarcastic, extremely awesome post about how to overcome reading slumps! Clearly I am the master at that.
Reflection by Diane Chamberlain
Twenty years ago, a terrible tragedy shattered the tranquillity of the small Pennsylvania Dutch town of Reflection. The residents have never forgiven the one woman they blamed for what happened - Rachel Huber - and after the incident, she left Reflection and cut off all ties there. But when Rachel receives the news that her estranged grandmothers, Helen, is ill and needs her care, she has to return.
Yet the town has not forgotten the past and amongst the hostility and gossip, Rachel is forced to seek out old allies and new passions. Soon she finds an unlikely advocate in her grandmother, who surprises her with her wise counsel and rare strength. Rachel comes to realise that they are both trying to overcome the past and, in doing so, brings private guilt and concealed secrets into the light.
Bought this at the airport because it's not out in the UK yet!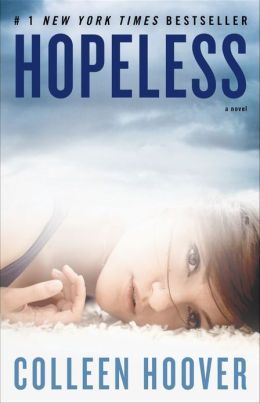 Hopeless by Colleen Hoover
Sometimes discovering the truth can leave you more hopeless than believing the lies…
That's what seventeen-year-old Sky realizes after she meets Dean Holder. A guy with a reputation that rivals her own and an uncanny ability to invoke feelings in her she's never had before. He terrifies her and captivates her all in the span of just one encounter, and something about the way he makes her feel sparks buried memories from a past that she wishes could just stay buried.
Sky struggles to keep him at a distance knowing he's nothing but trouble, but Holder insists on learning everything about her. After finally caving to his unwavering pursuit, Sky soon finds that Holder isn't at all who he's been claiming to be. When the secrets he's been keeping are finally revealed, every single facet of Sky's life will change forever.
Losing Hope by Colleen Hoover
#1
New York Times
bestselling author Colleen Hoover held readers spellbound with her novel
Hopeless
, the story of what happened when a troubled girl named Sky encountered a long-lost childhood friend, Dean Holder. With Holder's help, Sky uncovered shocking family secrets and came to terms with memories and emotions that had left deep scars.
Hopeless
was Sky's story. Now, in
Losing Hope
, we finally learn the truth about Dean Holder. Haunted by the little girl he couldn't save from imminent danger, Holder's life has been overshadowed by feelings of guilt and remorse. He has never stopped searching for her, believing that finding her would bring him the peace he needs to move on. However, Holder could not have anticipated that he would be faced with even greater pain the moment they reconnect.
In
Losing Hope
, Holder reveals the way in which the events of Sky's youth affected him and his family, leading him to seek his own redemption in the act of saving her. But it is only in loving Sky that he can finally begin to heal himself.
The boyfriend ordered me the Hoover books as a gift, that means I can't be mad that he got a hardback and paperback. It's a signed special edition so I will let him off, but the fact they don't match is going to bug me forever!
Finding Cinderella by Colleen Hoover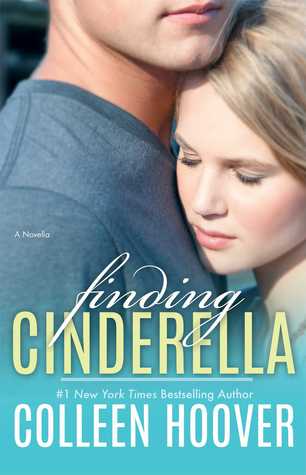 A chance encounter in the dark leads eighteen-year-old Daniel and the girl who stumbles across him to profess their love for each other. But this love comes with conditions: they agree it will only last one hour and it will only be make-believe.
When their hour is up and the girl rushes off like Cinderella, Daniel tries to convince himself that what happened between them only seemed perfect because they were pretending it was perfect. Moments like that with girls like her don't happen outside of fairytales.
One year and one bad relationship later, his disbelief in insta-love is stripped away the day he meets Six: a girl with a strange name and an even stranger personality. Daniel soon realizes the way he pretended to feel about Cinderella and the way he really feels about Six may not be so different after all. Especially when the two loves of his life end up being one in the same.
Unfortunately for Daniel, finding Cinderella doesn't guarantee their happily ever after…it only further threatens it
The Year of the Rat by Clare Furniss
Grappling with grief is hard enough without repeat visits from the deceased. Pearl deals with death, life, and family in this haunting, humorous, and poignant debut.
The world can tip at any moment…a fact that fifteen-year-old Pearl is all too aware of when her mom dies after giving birth to her baby sister, Rose.
Rose, who looks exactly like a baby rat, all pink, wrinkled, and writhing. This little Rat has destroyed everything, even ruined the wonderful relationship that Pearl had with her stepfather, the Rat's biological father.
Mom, though…Mom's dead but she can't seem to leave. She keeps visiting Pearl. Smoking, cursing, guiding.
Told across the year following her mother's death, Pearl's story is full of bittersweet humor and heartbreaking honesty about how you deal with grief that cuts you to the bone, as she tries not only to come to terms with losing her mother, but also the fact that her sister—The Rat—is a constant reminder of why her mom is no longer around.
I won a copy from the wonderful Mands at
The Bookish Manicurist
. She sent it with a lovely card that made me totally jealous of her handwriting, it's gorgeous.
How We Fall by Kate Brauning
Ever since Jackie moved to her uncle's sleepy farming town, she's been flirting—way too much—with her cousin, Marcus. Her friendship with him has turned into something she can't control, and he's the reason she let her best friend, Ellie, leave. But now Ellie has been missing for months, and the police are looking for her body. Swamped with guilt and the knowledge that being with her cousin would tear their families apart, Jackie pushes Marcus away. Fall out of love. That's the plan.
Like she wanted him to, Marcus falls for a new girl—but something isn't right about her, and Jackie's search for the girl's secrets only drives the wedge between Jackie and Marcus deeper. When Marcus pays the price for someone else's lies and the mystery around Ellie starts to break, Jackie makes an irreversible choice. She can't leave her first love behind, and she can't let her best friend be her biggest failure.
Her first love is someone she can't have. Her best friend will never come home again. One summer ends everything.
I love the cover for this one because it reminds me of The Lovely Bones, with the charm bracelet.
One chance to win a Kindle Fire HDX, to enter go here.
You can also enter my June giveaway, where
3 winners
have the chance to win any
2
of the books I have reviewed in 2014 so far. For full details go
here
.