Friday Finds is something that was started over on
ShouldBeReading
and Stacking the Shelves over at
TyngaReviews
, I am in love with all of these as I love finding other blogs to follow and books to read through these! So check them all out and see what you find, Stacking the Shelves has a lot of participants as well which is great. This is basically a way for me to show what books I have received, borrowed or bought each week. All book covers and their summary come from back of book or Goodreads.
I am finally back after my week off and I am so behind on
everything
. It's pretty daunting but, oh well. My week off was spent doing a lot of different things but the most excited was YALC! That's the UK's first ever Young Adult Literary Convention, in case you didn't know. And it was amazing. I loved every minute of it.
I keep saying that I am going to do a YALC post about it all but that's not happened so far. I will do it, I will. One day. Maybe. Maybe not. But I will tell you that I came home with far too many books, lots of bookish swag and a lot less money in my bank account than I started with. I brought home such a big haul that I am going to have to split it up over 2 weeks because I can't fit it in one haul. I probably could, but it's Friday night and I have work tomorrow and I'm lazy.
She's just too cute!
I have been rather distracted this week by the edition of a new kitten, who is utterly adorable. She was originally named Lilo but it doesn't seem to suit and I keep calling her Lola for some reason. It's sticking and I've started to prefer it. My other cat, who we thought would be okay with it, hates her. She just hides upstairs now and only comes down to eat. She then proceeds to hiss at the kitten for ten minutes and then back away super slowly. It shouldn't be funny but it is.
The Throne of Glass tote makes me so happy!
The above haul is just from day one at YALC!
Tease by Amanda Maciel
A gripping, controversial debut about the nature of bullying.
Emma Putnam is dead, and it's all Sara Wharton's fault.
At least, that's what everyone seems to think when Sara, along with her best friend and three other classmates, has been criminally charged for the bullying and harassment that led to Emma's shocking suicide. But Sara is sure she hasn't done anything wrong, because Emma brought it on herself. Sara is adamant that she was the victim - not Emma.
Inspired by a true story, TEASE is a thought-provoking must-read that will haunt you long after the last page.
I bought this from the Books With Bite table, where they were doing 2 books for £10 deal. I got this one as I have seen a lot of brilliant reviews for it.
If I am completely honest, I bought this thinking it was the first in the series. It's had so many different covers and name changes that I get really confused. I got the first from Netgalley instead and plan to read both soon.
Eleanor & Park by Rainbow Rowell
Eleanor
is the new girl in town, and with her chaotic family life, her mismatched clothes and unruly red hair, she couldn't stick out more if she tried.
Park
is the boy at the back of the bus. Black T-shirts, headphones, head in a book - he thinks he's made himself invisible. But not to Eleanor... never to Eleanor.
Slowly, steadily, through late-night conversations and an ever-growing stack of mix tapes, Eleanor and Park fall for each other. They fall in love the way you do the first time, when you're young, and you feel as if you have nothing and everything to lose.
I absolutely hated Fangirl, but I had to queue up to get my copy signed for Amanda, who I was giving it to. So I bought this in the hopes it might actually turn out to be as good as everyone says it is. Fingers crossed!
I really wanted to meet Patrick Ness and get all my books signed, but I couldn't deal with the crowds and heat by then. I'd queued for Rainbow Rowell for so long, my feet were sore and seeing the length of his queue after just broke me. I went home after that and slept for 12 hours straight, I was that exhausted. After seeing Ness on the panel at YALC made me realise how absolutely hilarious he is though. So sad I didn't get to meet him.
A Monster Calls by Patrick Ness
The monster showed up just after midnight. But it isn't the monster Conor's been expecting. He's been expecting the one from his nightmare, the one he's had nearly every night since his mother started her treatments. The monster in his back garden, though, this monster is something different. Something ancient, something wild.
I caved and got the edition with pictures, even though I detest the size, shape and general feel of it. I hear the pictures really add to the story, so I ended up buying it.
I only got this because of the 2 book deal that Books With Bite were doing, but it's a book I probably will end up giving to my little cousin to read.
Terra & Terra's World by Mitch Benn
A science fiction fable for the young-at-heart from stand-up comedian and satirical song-writer Mitch Benn.
No-one trusts humanity. No-one can quite understand why we're intent on destroying the only place we have to live in the Universe. No-one thinks we're worth a second thought. And certainly no-one is about to let us get off Rrth. That would be a complete disaster.
But one alien thinks Rrth is worth looking at. Not humanity, obviously, we're appalling, but until we manage to kill every other living thing on the planet there are some truly wonderful places on Rrth and some wonderful creatures living in them. Best take a look while they're still there.
But on one trip to Rrth our alien biologist causes a horrendous accident. The occupants of a car travelling down a lonely road spot his ship (the sort of massive lemon coloured, lemon shaped starship that really shouldn't be hanging in the sky over a road). Understandably the Bradbury's crash (interrupting the latest in a constant procession of bitter rows). And in the wreckage of their car our alien discovers a baby girl. She needs rescuing. From the car. From Rrth. From her humanity.
And now eleven years later a girl called Terra is about to go to school for the first time. It's a very alien experience...
After seeing Mitch Benn perform a musical, rock version of The Very Hungry Caterpillar, I probably would have bought any book he was selling. Even if that book consisted of just the word the written over and over again for 500 pages. Seriously, I would have! Hilarious guy.
I have read Breathe and really enjoyed it, so I jumped at the chance to finally buy both books and get them signed by Sarah.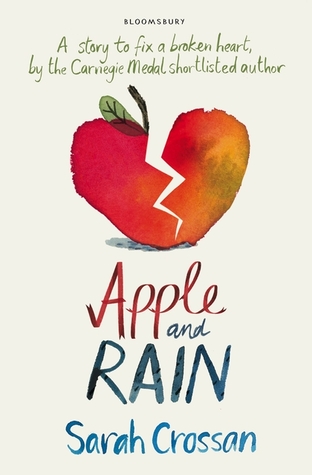 Apple and Rain by Sarah Crossan
When Apple's mother returns after eleven years away, Apple feels whole again. But just like the stormy Christmas Eve when she left, her mother's homecoming is bittersweet. It's only when Apple meets someone more lost than she is that she begins to see things as they really are.
A story about sad endings.
A story about happy beginnings.
A story to make you realise who is special.
I had an eARC of it, but the hardback was so pretty and I got to buy it before the release date so... I had to have it!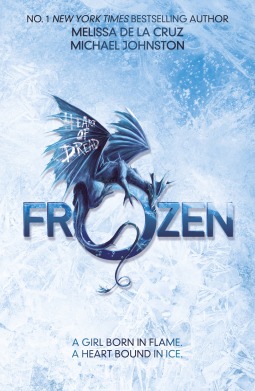 This isn't out till September so I died of excitement when I saw they were selling it at YALC!
Vivian Versus The Apocalypse & Vivian Versus America by Katie Coyle
A chilling vision of a contemporary USA where the sinister Church of America is destroying lives. Our cynical protagonist, seventeen-­year-­old Vivian Apple, is awaiting the fated 'Rapture' -­ or rather the lack of it. Her evangelical parents have been in the Church's thrall for too long, and she's looking forward to getting them back. Except that when Vivian arrives home the day after the supposed 'Rapture', her parents are gone. All that is left are two holes in the ceiling...
Viv is determined to carry on as normal, but when she starts to suspect that her parents might still be alive, she realises she must uncover the truth. Joined by Peter, a boy claiming to know the real whereabouts of the Church, and Edie, a heavily pregnant Believer who has been 'left behind', they embark on a road trip across America. Encountering freak weather, roving 'Believer' gangs and a strange teenage group calling themselves the 'New Orphans', Viv soon begins to realise that the Rapture was just the beginning.
I've been tempted by these a few times. Hot Key Books are awesome and were doing great deals on their books at YALC, so I ended up buying these.
These were all the freebies I got from my first day at YALC. I obviously don't have to review them all, but I'll try my hardest to anyway.
I am super curious about this one, very excited to see if I end up loving it or not.
There Will Be Lies by Nick Lake
In four hours, Shelby Jane Cooper will be struck by a car.
Shortly after, she and her mother will leave the hospital and set out on a winding journey toward the Grand Canyon.
All Shelby knows is that they're running from dangers only her mother understands. And the further they travel, the more Shelby questions everything about her past—and her current reality. Forced to take advantage of the kindness of unsuspecting travelers, Shelby grapples with what's real, what isn't, and who she can trust . . . if anybody.
Award-winning author Nick Lake proves his skills as a master storyteller in this heart-pounding new novel. This emotionally charged thrill ride leads to a shocking ending that will have readers flipping back to the beginning.
This isn't out till January next year and YALC was the first time I had even heard of it. The little blurb in the ARC didn't actually reveal anywhere near as much as the Goodreads summary. I am definitely intrigued.
This one was recommended by the YALC team and I am very excited to try it!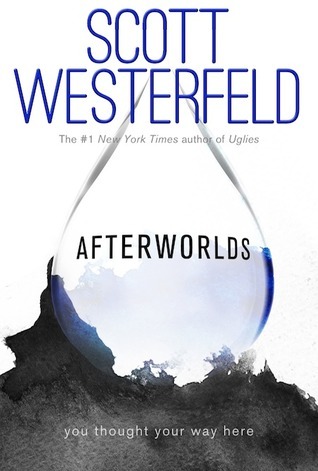 Afterworlds by Scott Westerfeld
Darcy Patel has put college and everything else on hold to publish her teen novel, Afterworlds. Arriving in New York with no apartment or friends she wonders whether she's made the right decision until she falls in with a crowd of other seasoned and fledgling writers who take her under their wings…
Told in alternating chapters is Darcy's novel, a suspenseful thriller about Lizzie, a teen who slips into the 'Afterworld' to survive a terrorist attack. But the Afterworld is a place between the living and the dead and as Lizzie drifts between our world and that of the Afterworld, she discovers that many unsolved - and terrifying - stories need to be reconciled. And when a new threat resurfaces, Lizzie learns her special gifts may not be enough to protect those she loves and cares about most.
They were handing out copies of this with TFIOS movie posters.
And Books With Bite were putting this short story in their tote bags, which you got when you bought books from them.
I'm currently celebrating July with a giveaway! I am giving 6 winners the chance to win a book of their choice, worth up to £10, from Book Depository. For all the details you can go to the
original post
.
I am also taking part in
Book Badger's
Summer Surge Read-a-thon. I even did an
interview
for it and have done a giveaway as well. You can win one of my favourite summer reads, to find out what they are then go over to the
original interview post
. Be sure to sign up for the read-a-thon while you are at it, it's going to be a ton of fun!